Chinese car boasts fish tank in back seat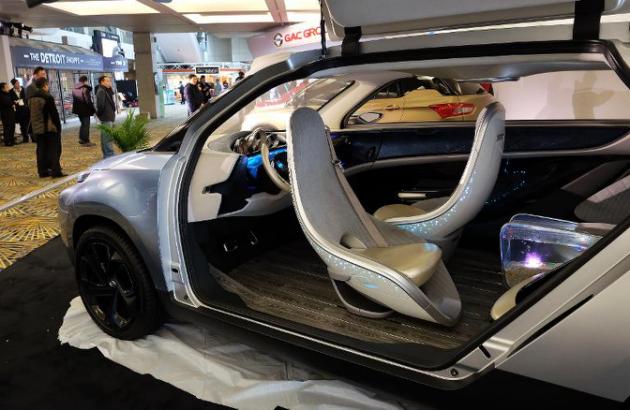 Combine a fish tank and a driverless car and what do you get? The WitStar, an autonomous electric vehicle from China's GAC.

The concept car, on display at the Detroit auto show, also boasts a wooden floor and swish front seats that swivel around so the family can enjoy the sight of the fish all together -- all while in transit.

"In southern China, water means fortune and wealth," Tang Xiaojian, studio engineer for the ambitious Guangzhou Automobile Industry Group, told AFP. "So many people will have a fish tank in their home.

"So in this concept, the interior will feel like your living room at home."

GAC had another concept car with the whole dashboard an elongated fish tank, he said.

But asked the likelihood of the fish tank staying when the WitStar is one day produced, Tang said: "The final product -- maybe not because you need to keep the water in the tank clean."

And when will the driverless WitStar make it to market?

"Every company is developing autonomous cars, but probably it will take a long time."
Follow Emirates 24|7 on Google News.