Crazy World: Dad gets poisonous snake to kill 3 daughters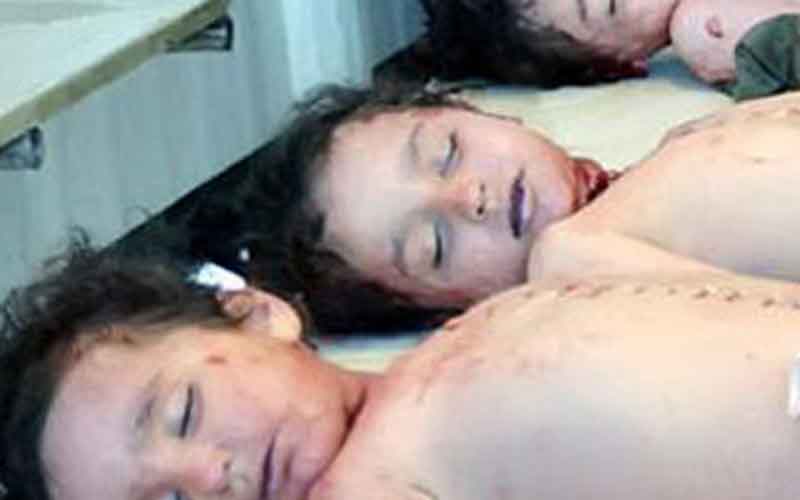 An Egyptian man killed his three young daughters aged 7, 5 and 3 by letting a poisonous snake bite them.
According to 'Al Youm Al Sabea'a' newspaper, the three kids were found dead in their bed in Bani Mazar town of Al Minya governorate of upper Egypt.
Forensic reports confirm the kids died due to snake poison.
The man allegedly bought two cobras and let them bite the children while they were asleep so as not to be caught. He was divorced from their mother because he doubted her. He alleged that the chidlren's mother was in a relationship before marrying him and, therefore, denied that he fathered the kids.
But she insisted he support the three daughters. However, when his second wife gave birth to a boy, he decided to do away with the children, he confessed to police under arrest.
Pregnant woman stripped, beaten up
A pregnant woman was stripped and assaulted by a group of men in the presence of her husband.
Rajni a resident of a remote village in North India was first stripped and then dragged out of her house with a rope tied around her neck and allegedly assaulted by her former husband and father-in-law, reported 'Times of India'.
She was first married to another person who abandoned her because she could not bear him any children. She was later forced to marry his younger brother, which she obliged. She was pregnant with his child, when he abandoned her, too.
She returned to her parents place and happened to meet her current husband shortly and started living together.
Police suspect her second husband - the father of her kid - to be the mastermind of the crime.
Family kills teen girl for being in illicit affair
A 16-year-old girl was killed by her brother and uncle for allegedly being in an illicit relationship.
According to a report in 'Al-Wafd', her 18-year-old brother caught her with another person, who feld away on seeing him. He immediately tied her up and called his uncle. The duo then beat her with a wodden stick until she passed away. The brother surrendered to police and confessed to the crime.
He told police that he caught the victim with a person who fled on seeing him. He added that his sister was missing from home for almost three months and had returned home only a few days back. And that he doubted she was with the person whom he saw with her in their house.
Healer impregnates mentally-challenged girl
A self-confessed healer who promised the parents of a mentally-challenged girl in Jaipur, India, that he would heal her condition, allegedly raped her for months.
He convinced the parents that she was possessed by evil spirits and that he would cure her. Every time the parents took the girl to him, he asked them to stay out of the room while he treated her. However, after several months when the parents saw no improvement in their child's condition, they took her to a medic who told them that their girl was pregnant, reported 'Times of Inida'.
The healer has been arrested.
Dad strangles teen son to death
A father strangled his 18-year-old son after the teenager questioned him about his drinking habit.
The son requested his dad to concentrate on his work and slow down on alcohol. In a fit of rage on being advised the man strangled the teenager. His other 10-year-old son was witness to the whole episode, reported 'Times of India'.
However, on realising the boy had died, he ran away from the house - in the North Inidan state of Rajastan - leaving the youngster to scream for help. Neighbours rushed to find the older boy dead and informed cops. The man is still at large.
Follow Emirates 24|7 on Google News.