Crazy World...Dead over a pair of chopsticks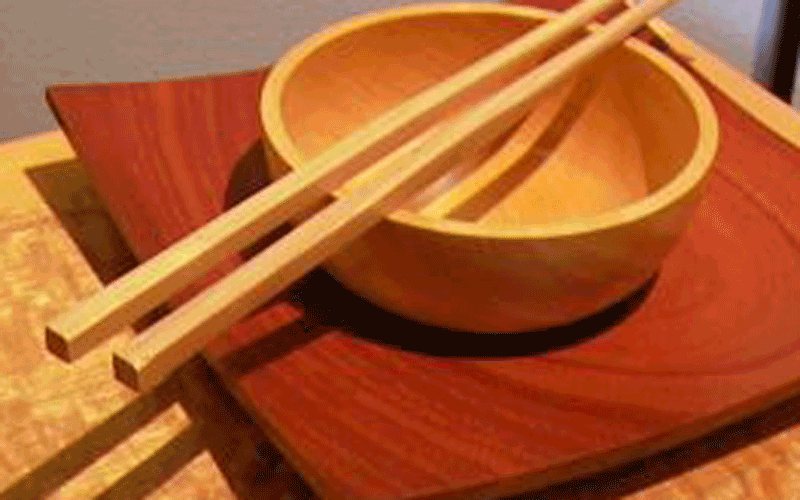 A pair of chopsticks took the life of a 20-year-old , while she was out on a date with her boyfriend!
They were out to enjoy a evening. At aropund 11.30pm, the couple entered a restaurant in Singapore, and ordered bowl of fishballs. Chong Kar Yin then requested Tan Teck to bring her a pair of chopsticks. Tan, however, refused to help her and Chong was unhappy.
They had a tiff when 19-year-old Teck thought Chong, 20, wanted to break up with him. During the meal as Chong was constantly on her mobile talking and texting, which irritated Tan more.
They left soon after and Tan took Chong home on his motorcycle. After they entered their apartment, they picked up a fight again. Agitated he pushed her off 12 storeys and then jumped down to follow her in death, reported 'AsiaOne'.
While she died on the spot, Tan escaped with injuries. He escaped the gallows after the charge was amended to culpable homicide.
Petite woman beat up cops...
(AGENCY)
A mother of two weighing just 50kg and standing hardly 5-foot-4 beat up two police officials for attempting to arrest her for consuming drugs.
Twenty-six-year-old Sara Dedek weighs only 110 pounds (about 50kgs) and is just 5-foot-4 tall. But she roughed up two well-built cops, punching one in the nose and shoving them down a flight of stairs. The attack left one officer with a broken ankle and another with a torn ligament in one of her hands.
After the ordeal, when she was taken to court she pouted at a friend and managed to walk out on bail
13-yr-old gives birth in state care
(AGENCY)
A 13-year-old girl, who recently gave birth, got pregnant while under the care of the Department of Human Services in Victoria.
The system which was entitled to protect her has treated her badly, reported 'News.com.au'.
The children who are placed under state care are ones who are already abused and vulnerable...life has been unfair to these kids already. It's pathtic authorities who ought to take care of such innocents are ruining their lives, say officials.
A woman who claims she fell pregnant at 15 while under state care says Victoria's care of minors has always been appalling.
"It's always been like this," said Amber, who is now 43. "It hasn't changed in 29 years.
"They have no control over the kids in state care. They do whatever they like."
Police also are investigating the circumstances surrounding the pregnancy.
Community Services Minister Mary Wooldridge said her immediate concern was that the baby, young mother and immediate family were receiving appropriate support.
The pregnancy incident is the latest in a string of scandals to hit the department in recent months.
Women prefer dogs over men
(FILE)
Forget man's best friend. It's now womens' only. A latest survey in Australia reveal women prioritise dogs over their partners. Not only do they spend more time with their pets but also sincerely save up for emergencies.

The PawClub.com.au survey of more than 80,000 dog owners revealed four out of five Australian women spend more on their dog than their partner, reported 'News.com.au'.
About 77 per cent of women surveyed said it was not money and that their dog wins more of their precious time.
Sunnybank's Tegan Bensley said: "I work 10 hours a day, but when I get home I devote my three hours before bed to spending time with Banksy," she said. Tegan said she also spent most of her spare money on Banksy.
"I buy him collars, leads, toys, food, treats and I also put $50 away each week to cover any unexpected medical costs," she said.
The Australian Companion Animal Council estimates dog owners spent almost $3.6 billion on their pooches in 2009, a whopping $850m more than in 2005. "I think having a dog is like having a child," Tegan said.
Tegan said her female friends were just as dedicated to their dogs when it came to spare time and money.
Follow Emirates 24|7 on Google News.