Croc found in basement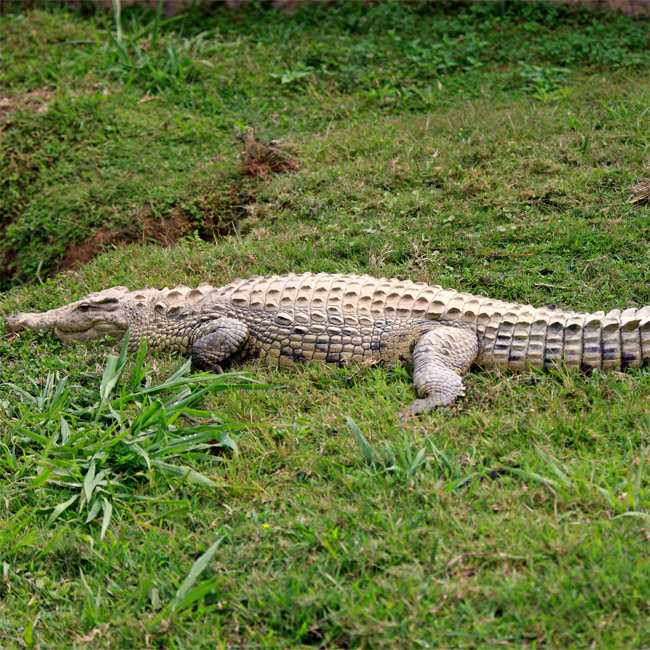 Russian police were given the shock of their lives when they turned up to search a home for weapons - and came across a crocodile lurking in the basement.
Officers arrested a 40-year-old man on suspicion of the illegal possession of weapons and searched his home in Peterhof for guns and explosives in November when they stumbled upon the killer reptile in the bottom of the apartment building.
The beast crept out of the muddy pool as officers made their way through the dark basement, before it caught sight of them and shot back into the water.
A statement from the Ministry of Internal Affairs told the local media: "In the basement of the house, operatives found a crocodile.
"During the search, no incidents related to the reptile occurred. The police reported this fact to the veterinary service to decide the crocodile's fate."
It's believed the animal is a Nile crocodile - which is considered the second largest living reptile in the world - and should be living in warmer temperatures than 1C.
It's not known what the authorities have decided to do about the crocodile.
Follow Emirates 24|7 on Google News.