Family keep two-headed snake as pet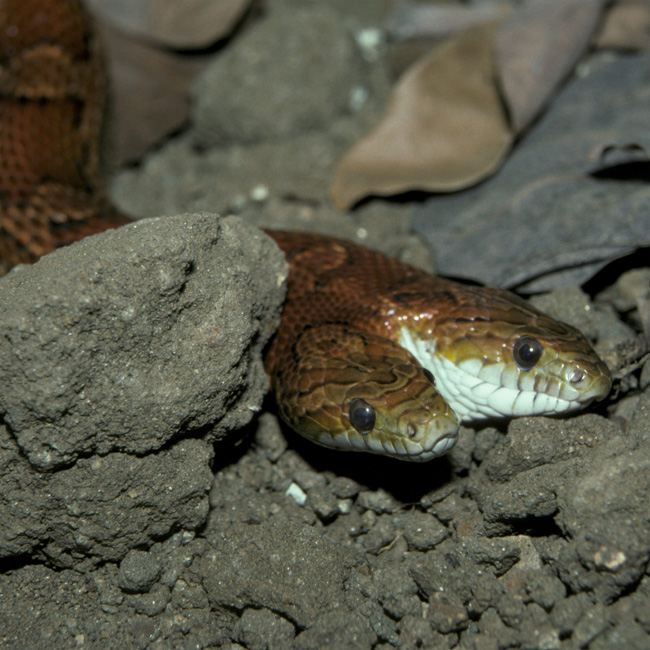 A family decided to keep a two-headed snake which was found in a friend's garden.
Wildlife educator and mum-of-three Tanee Janusz chose to keep the bizarre and rare animal - which has a genetic deformity caused when the embryo does not divide fully - after it was found slithering around by a member of her naturalist society.
As reported by the Metro, she has called the snake File and Gumbo, and explained that having two heads but a shared body means each has a different personality.
She said: "Two-headed snakes are not totally unheard of but they are pretty rare and this is the first time I have been in charge of caring for one.
"I have three kids who thought it was the coolest thing in the world. It's kind of gross, but they eat newborn mice and I buy them frozen.
"When snakes eat their jaws expand so it had to be something they would be able to eat with no jaws because of the way their heads are angled."
Follow Emirates 24|7 on Google News.