Fan dials 999 for Fergie after Man United lose again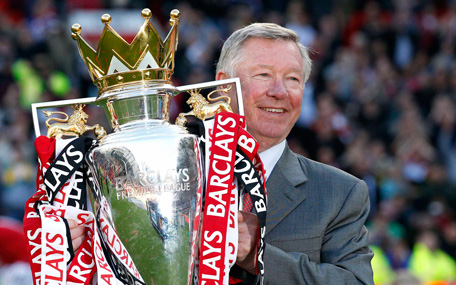 Police have revealed a drunk Manchester United fan was so upset by the club's latest setback he dialled Britain's national emergency number and demanded to speak to former manager Alex Ferguson.
Greater Manchester Police said they received the 999 call from a man in Crumpsall, north Manchester, at 10.30pm (2230GMT) on Wednesday, shortly after United had sensationally lost a League Cup semi-final to visitors Sunderland on penalties at Old Trafford.
Clearly, it was all too much for one fan, although a GMP statement Thursday suggested he'd be better off calling Old Trafford if he wanted to speak to Ferguson.
"Last night, at approximately 10.30pm a man from the Crumpsall area of north Manchester rang 999 in a drunken state demanding to speak to Sir Alex Ferguson about last night's result," the force's statement said.
"Obviously, it can be a sad and depressing moment when your football team loses a game, however can we all please remember that 999 is to be used for emergencies only.
"For any other police related enquiries that are not an emergency, you can ring 101."
"If you would like to speak to Sir Alex about recent football results we here at GMP Manchester North can only suggest you try ringing Manchester United FC directly as you will probably (not definitely) have a much better chance of getting through to him there rather than ringing the police."
Wednesday's defeat added to English champions United's woes in their first season since legendary manager Ferguson retired in May.
Already out of the FA Cup, they are also a huge 14 points behind Premier League leaders Arsenal under Ferguson's successor, David Moyes.


Follow Emirates 24|7 on Google News.