First known omnivorous shark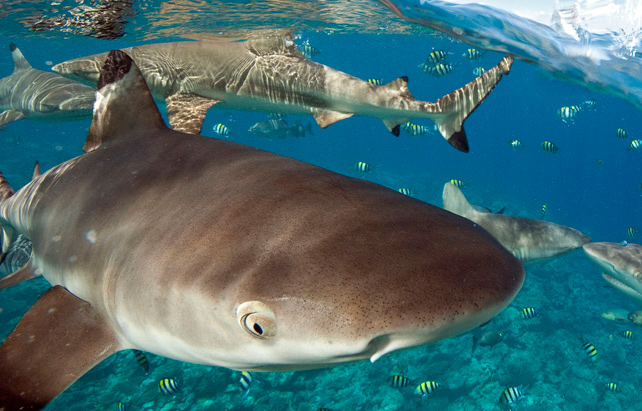 Scientists have identified the world's first known omnivorous shark species after studying the bonnethead and its diet.
Despite the animal's bloodthirsty image - particularly on the big screen due to films like 1975 horror 'Jaws' - it appears some are happy to eat vegetation as well as meat.
Researchers at the University of California and the Florida International University have claimed the relative of the hammerhead is the first to be revealed as an omnivore.
Found in the swallow waters of the eastern Pacific, the Gulf of Mexico and Western Atlantic, the bonnethead shark also feels on crab, snails, shrimp and bony fish.
However, researchers have investigated its dietary habits after reports it had been seen eating on seagrass.
As reported by The Guardian, Samantha Leigh said: "It has been assumed by most that this consumption was incidental and that it provided no nutritional value.
"I wanted to see how much of this seagrass diet the sharks could digest, because what an animal consumes is not necessarily the same as what it digests and retains nutrients from."
The findings have been published in Proceedings of the Royal Society B, and not only do they push aside the idea all sharks only eat meat, but it will also impact the conservation of certain habitats.
Leigh added: "This has implications for fragile and crucial seagrass meadow habitat management...
"We should be taking a closer look at what animals are consuming, digesting, and excreting in their environments around the world, because it impacts habitats that we depend on as well."
Follow Emirates 24|7 on Google News.