Israeli balloons fly into Saudi Arabia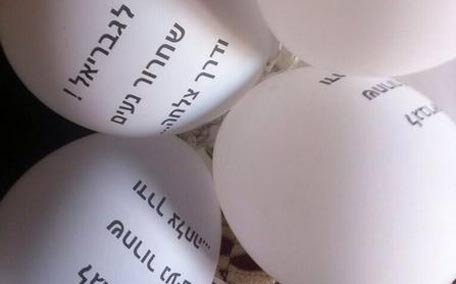 Wind carried several Israeli balloons into Saudi Arabia, where a resident said he found them while on a picnic in the Gulf Kingdom.
The Saudi said he was having a ride by his car with his family in an area close to the northern Saudi town of Rafha when he saw the balloons.
"The balloons carried writings in Hebrew …they are believed to have been unleashed during a festival in Israel and found their way into Saudi Arabia," Sabq newspaper said, quoting the unnamed man.

Two dogs killed in Saudi after attacking man
A Saudi farmer used his gun to kill two dogs after they attacked a Sudanese shepherd while he was feeding them, a newspaper said on Tuesday.
The shepherd suffered wounds in his hand and other parts of his body but managed to flee to a nearby farm, where a Saudi man rushed him to hospital.
"The farmer then returned to his far and shot the two dogs. Doctors said one of the dogs is rabid," Sabq daily said in a report from the central town of Afif.
Follow Emirates 24|7 on Google News.