Man arrested over tightly folded money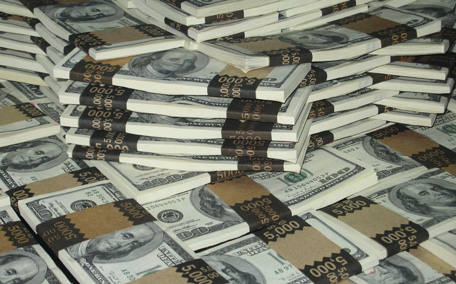 A Texas man has been arrested for taking tightly wound currency into a county office to pay his $600 property tax bill and then launching a tirade when asked to help unfold the money, the Wichita County Sheriff's Office said on Wednesday.

Timothy Norris, 27 was charged with criminal trespassing for the January 28 incident in the north Texas city of Wichita Falls. He has been released on $500 bond and was not immediately available for comment.

Among the cash Norris took to the tax office was a bundle of tightly folded $1 bills that took staff several minutes each to unfold, the Wichita Falls Times Record News reported. County tax officials would not comment.

Tax officials requested the bills be unfolded so that they could count the money, and this prompted Norris to launch an anti-government rant where he showed his anger about paying taxes, the sheriff's office said.

He was arrested after refusing to leave the office.

"He was very belligerent and aggressive," said Jill Gann, a spokeswoman for the sheriff's office. She added the tax office accepts cash, in all forms.
Follow Emirates 24|7 on Google News.