Man claims Cadbury stole his Oreo Creme Egg idea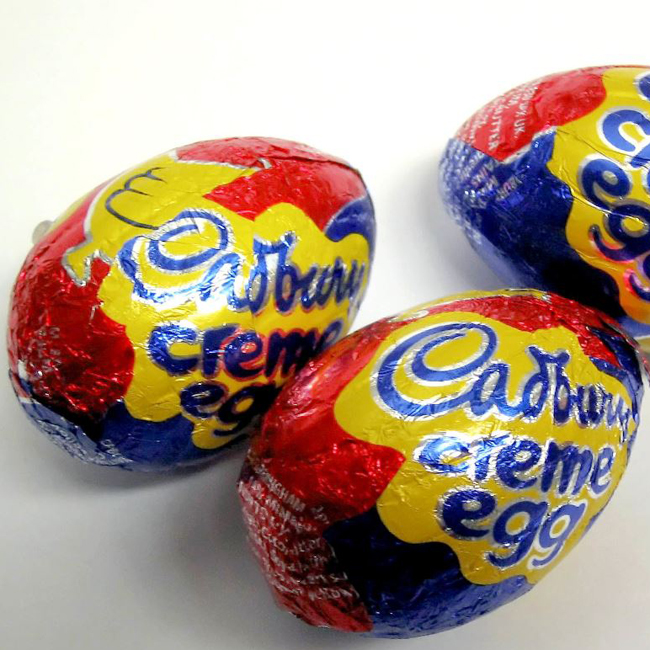 A man has claimed that Cadbury stole his idea for the newly-released Oreo Creme Egg and would like the chocolate company to thank him.
Nick Allam allegedly sent a picture of his self-made chocolate treat to the confectionery company's press office in 2015 telling them to "make this" as he believed his snack was the next best thing.
The 29-year-old from Somerset, south west England, later received a response from the PR the business - wholly owned by Mondelez International since 2010 - stating they would, 'Be sure to put that to our product team'.
They claimed they'd forgotten about the idea but recently discovered that the company had created sickly treat.
And while Nick was "annoyed" that they had gone ahead and made it without them, he doesn't want any money, just simply an acknowledgement.
According to the Metro newspaper, he said: "I was lying in bed on Thursday night looking at my phone and I noticed it come up on social media.
"I thought 'hang on I've seen this before.
"I re-tweeted [Cadbury] my original tweet which I sent in 2015, but so far I haven't heard anything back.
"I'm not annoyed and I don't want any money in return."
Although he said: "It would be nice to get a thank you or a response from Cadbury."
A Cadbury spokesperson said: "While Nick wowed us with his imagination, as this isn't a UK product it's very unlikely to be his invention."
Follow Emirates 24|7 on Google News.