Man locks head in cage to quit smoking; gives away keys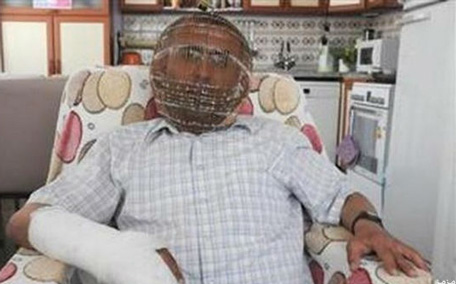 Call it extreme, but some people will go to unimaginable lengths to quit smoking. A Turkish man has resorted to locking his face in a cage to prevent him from smoking.

Turkey's 'Hurriyet' newspaper on Tuesday reported that Ibrahim, 42, from the country's western province of Kutayha, made a helmet-shaped cage and locked his head in it in a bid to stop himself from smoking.

He then gave one its two keys to his son and the other to his wife so he cannot open the helmet to smoke when outside the home.

Ibrahim said he is trying to shake off the habit of smoking two packs of cigarettes a day, which he has been doing for 26 years. The newspaper reported that he donned the helmet two days ago, and has not smoked a cigarette since then.

Well, good luck to him.
ALSO READ:
Filipina delivers baby girl in-flight over India
Follow Emirates 24|7 on Google News.