Man shoots himself in face, ploughs knife into stomach and tries to slit his throat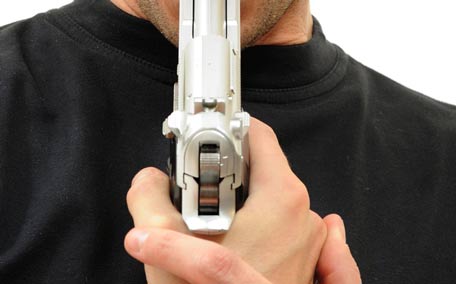 Authorities say a New York City man was hospitalized after he shot himself in the face, knifed himself in the stomach and tried to slit his throat with a spatula while visiting his girlfriend in New Jersey.

Ewing police say the 48-year-old began "acting strangely" late Monday and ran from his girlfriend's home. He then went to a nearby home and asked to use the phone.

An elderly woman refused and tried to shut the door, but police say the man forced his way in and grabbed the spatula and a butcher's knife.

An elderly man then came out of a bedroom with a loaded handgun, and a struggle ensued. The older man fired two shots that missed the other man, who got control of the gun.

The two elderly people weren't injured.
Follow Emirates 24|7 on Google News.