Meet 7-year-old girl who is actually 20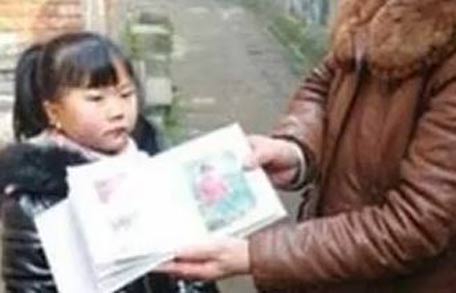 A 20-year-old Chinese woman looks like a young child. Zeng Yushan was a happy child settled with her parents in China's Sichuan Province, until she stopped growing at the age of seven because of a tumour on her pituitary gland, which caused a deficiency in growth hormones.

Her condition led to her parents' divorce as treatment for pituitary problems is not commonly available in China and is very expensive, too. So the couple fought over the disease until they divorced and Yushan continued living with her father, reported Daily Mail.

However, her misfortune had only begun as her dad was diagnosed with serious illness and unable to pay bills, father and daughter ended up on the streets. Instead of going to school Yushan began begging for survival. In 2013, her dad died of gastric cancer and she was left to fend for herself.

By then she had lost her hair and had suffered horrific physical problems because of her medical condition. That's when a warm-hearted couple who had two grown-up daughters of their own, agreed to take her in.

She is now getting regular medical care and although she is 20, still looks as if she is seven or eight-years-old and has the mental ability of a child aged around five or six.

The couple plan to take her to Beijing for further treatment as they want to leave her in a better position to take care of herself when they would not be around anymore.

However, medics fear any treatment administered now to help her grow may not be successful, as it would depend on her bone age. If she has a bone age of only 8 or 9 she stands a chance, but if her bone age is of 14, she "probably won't grow anymore…", the report added.
Follow Emirates 24|7 on Google News.