Mum sends badly bruised child to school wearing 'shaming' t-shirt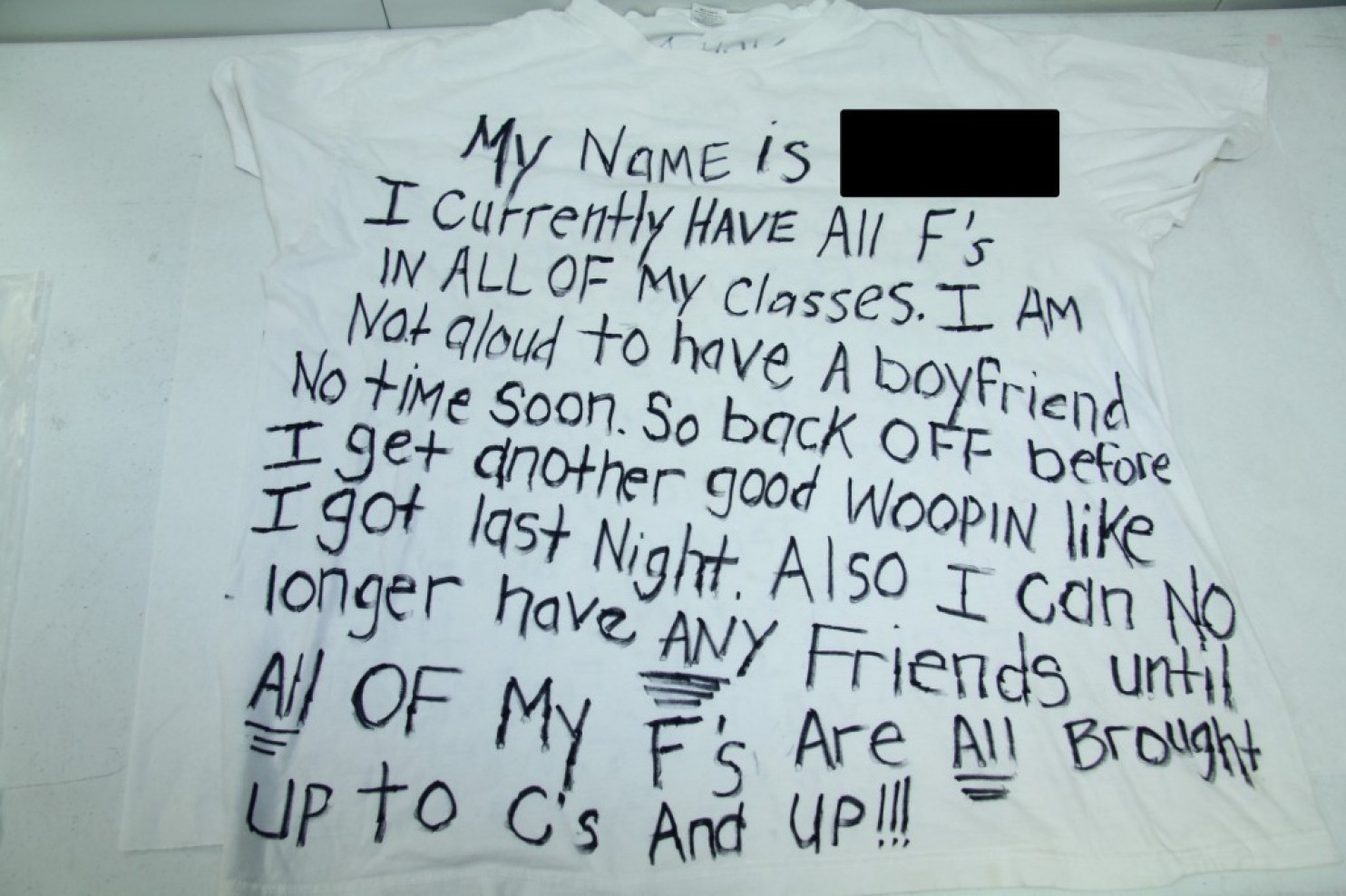 Police say a Florida woman struck a child with a belt and sent her to school in a T-shirt marked with comments about her failing grades.

The woman, 30-year-old Melany Joyce Alexander of the Tampa Bay area, is charged with abuse and cruelty to a child.

Officials say she was arrested last week and released on bail. Jail records didn't list an attorney.

According to an arrest report, deputies went to West Hernando Middle School on Friday when a student arrived in a white T-shirt with writing referencing her grades and a "good whoopin" from the previous night.

Deputies reported what appeared to be bruises and belt marks on her arms. Authorities say Alexander acknowledged that she struck the child.

Officials didn't disclose the relationship between Alexander and the student.
Follow Emirates 24|7 on Google News.