Nostalgic Levi's comes out with Ex-Girlfriend Jean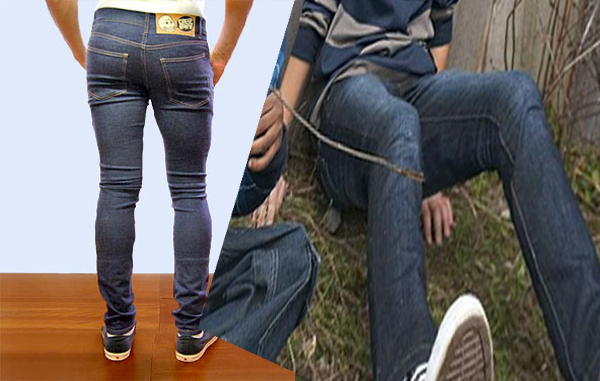 Girlfriends do it all the time - 'borrowing' their boyfriend's T-shirt/sweatshirt/button-down shirt. It's a romantic gesture, right? (Ex-girlfriends do it too, although they tend not to wear the shirt so much as use it to clean the toilet).
But boyfriends wearing their girlfriends' ... jeans?That's exactly what Levi's is hoping is the next hot trend:
The iconic denim company is now offering a pair called the "Ex-Girlfriend Jean." In the men's section.
The website describes the super-skinny fit as a way to "remember the girlfriend with great style."
Ex-boyfriends rejoice! Instead of lurking on your ex's Facebook page or stalking, er, following, her on Twitter, now you can wear her jeans! Who says romance is dead?
Follow Emirates 24|7 on Google News.