Russia bids to 'control time' in new law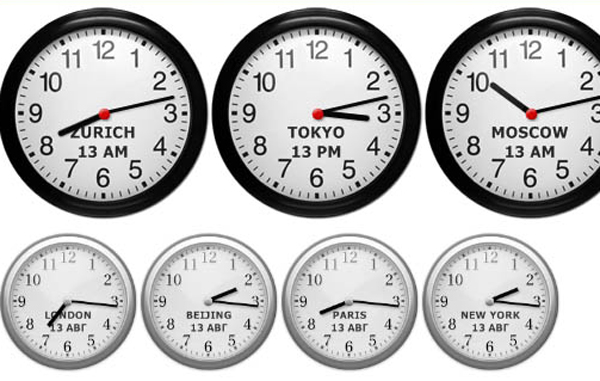 Russia's media on Friday mocked a new law proposed by the government that formally gives it ownership of time zones across the country and does not allow their privatisation.
The bill formally gives the government the right to set and change time zones -- as the country prepares for a permanent leap into summer time on the order of President Dmitry Medvedev.
It also says that official time settings "are the property of the Russian Federation and are withdrawn from commerce and are non-transferrable", a statement on the government's website says.
"Seconds, minutes, hours and other units to measure time are government property and cannot be privatised," Izvestia daily wrote Friday, accompanied by a drawing of a man with a cuckoo leaping out of his head.
The bill "opens up Russians' eyes up to the essence of time and is designed to set in law once and for all that a minute has 60 seconds and an hour has 60 minutes," Komsomolskaya Pravda tabloid scoffed Friday.
Trade and Industry Minister Viktor Khristenko presented the "law on calculating time" to Prime Minister Vladimir Putin and other ministers for comment on Thursday.
An explanatory note to the bill says it aims to protect Russians from "the negative consequences of incorrect data on time used in the most important spheres of public life".
To widespread ridicule, the trade and industry ministry last summer announced a tender to research the legal aspects of changing time zones at a cost of 18 million rubles ($617,000/452,000 euros).
Medvedev, a lawyer by training, has already pushed through far-reaching reforms on time.
Earlier this year he announced that Russia would never go back to winter time after the clocks go forward this March, saying that it was too traumatic for people and farm animals to get up an hour later.
Last year he abolished an entire time zone in central Russia and moved time back in the country's easterly-most region of Kamchatka, so that it is now eight instead of nine hours ahead of Moscow, prompting street protests.
Follow Emirates 24|7 on Google News.