Seven pregnant goats stolen from farm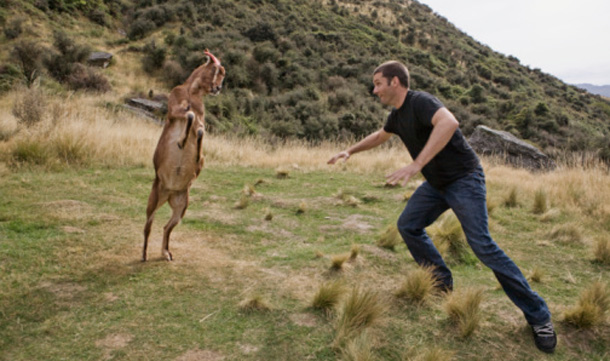 More than 50 goats have been stolen from farms in the Chilliwack-Agassiz area over the past couple of months after a wave of rustling incidents.
The latest involved the theft of seven pregnant goats from a Chilliwack farm. Six of the animals, valued at $500 to $800 each, were later recovered alive at a Langley farm.
No charges have been laid, according to Cst. Tracy Wolbeck of the Chilliwack RCMP. An investigation is ongoing.
Susan Barker, who has about 450 goats at her Meadow Croft Goat Dairy, has had 18 animals stolen from her property in the past six weeks. She blamed the thefts for a shortage of goat meat coming from the Prairies, the main production area in Canada.
Goat meat is particularly popular in many African, Indian and Asian cultures. Barker added the end of such Muslim holidays as Ramadan and Eid, where goat meat is a popular delicacy following a fasting period, would have added to the demand.
While the meat of dairy goats can be fatty, its consumption has been rising after recent publicity that it was low in cholesterol. However, Barker said many of the stolen goats had been medicated and this could result in the sale of contaminated meat.
Follow Emirates 24|7 on Google News.