Smuggled supercars worth £4m have been destroyed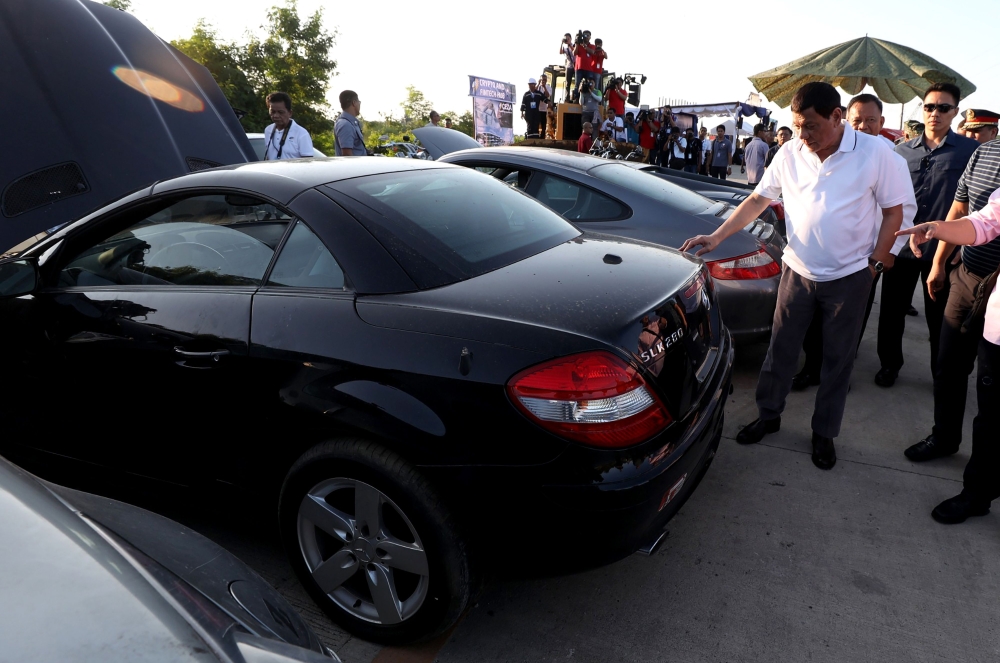 Supercars worth £4 million have been scrapped in the Philippines after they were illegally smuggled into the country.
Cars including Porsches, Lamborghinis and Mustangs have been crushed beyond repair as they were smuggled into the country, and President Rodrigo Duterte watched happily as the vehicles were destroyed.
Over 75 cars were bulldozed after being smuggled in via Casambalangan in Santa Ana, Cagayan, in an attempt to show how serious officials are about stopping the illegal trade of cars.
Speaking to RTVM, Duterte said: "I did this because you have to show to the world that you have a viable place of investment and business."
Follow Emirates 24|7 on Google News.