Student sells taxidermy pencil cases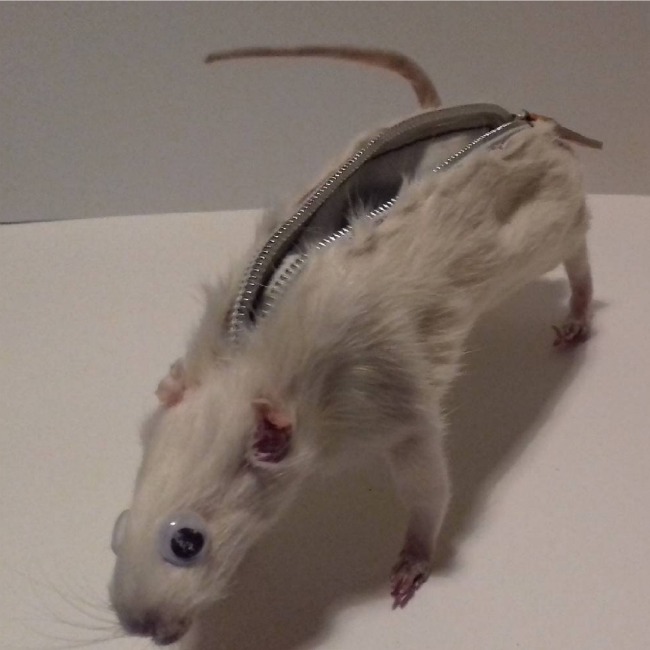 A student has started selling taxidermy pencil cases made out of dead rats on Etsy.com
Jack Devaney, a 22 year old University student, has created his own shop on craft website Etsy.com where he makes and sells his own range of dead animals which have been fitted with a pouch and a zip in order to store pens and pencils.
The 3D Design student posted photos of his merchandise on photo sharing site Imgur last week, and at the time of writing, one photo of a case made out of a real dead rat has received over 500,000 views, which Jack says has dramatically increased his sales.
He told website DevonLive.com: "They're most popular in America, but I've also sold them in Norway. I think it's great that I've managed to sell some.
"There's been a varied response. The average posts range from 'This guy is a nut job' to 'Where can I get one', but I'm always polite when I'm responding."
Jack admits he tried a number of buy and sell websites before he settled on Etsy, and says he was even banned from other sites.
He added to the publication: "They were selling boring stuff like fridges and no one was talking to each other.
"All I wanted to do was put a smile on their faces. I think some people choose to be offended. They could just ignore it. There are plenty of other ways to share them and that's why I posted them on Imgur and Etsy."
At the time of writing, Jack's online shop, named The World Around Ewe, has three items for sale which include a bookmark made out of a rabbit, the famous rat pencil case, and a taxidermy rat's behind.
Follow Emirates 24|7 on Google News.