Swiss court relieves farmer of 655-year-old debt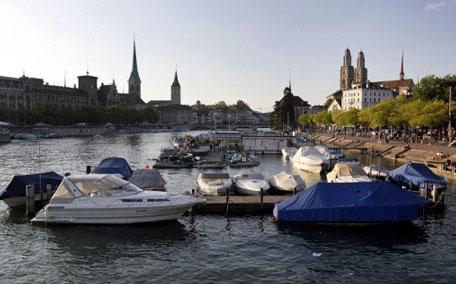 A Swiss court has wiped the slate clean for a farmer and his family, relieving them of an annual debt to a Catholic church dating back to 1357, Swiss public broadcaster RTS reported Tuesday.

The court in the northeastern canton of Glarus ruled that the farmer and his family no longer needed to pay some 70 Swiss francs (58 euros, $76) a year to keep the sanctuary lamp of the Naefels Catholic church burning.

The debt dated back to 1357, when a certain Konrad Mueller killed a man named Heinrich Stucki.

To save his soul and avoid revenge attacks from the victim's family, Mueller gave a sanctuary lamp to a local church and vowed to finance its fuel "for eternity".

If he failed to do so, his land would go to the Church, RTS reported.

Over the centuries, owners of Mueller's old land have continued to pay for the lamp oil.

But when the Naefels parish wanted to officially register this arrangement with the municipality, one of the landowners balked.

The church took him to court, but the court ruled on December 20 that the legal customs practised in the 14th century had ceased to be valid when Switzerland reformed its lending sector in the mid-1800s.
Follow Emirates 24|7 on Google News.