'Sylvester' the lion's sheep killing spree ends with helicopter ride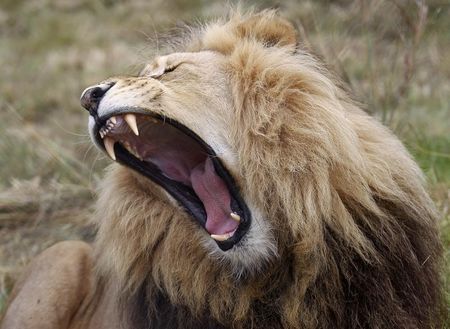 'Sylvester' the lion's fight for freedom and sheep through South Africa's arid Karoo region ended a mile-high in the mountains and with a dart knocking him out, South African National Parks (SANParks) said on Tuesday.

The big cat escaped from the Karoo National Park three weeks ago and went on a sheep killing spree, covering 300 kms (180 miles) before it was sedated on Monday, SANParks said in a statement.

The animal, nicknamed Sylvester, had to be airlifted from the Nuweveld Mountains, 5,800 feet (1,750 metres) above sea level, in a hair-raising operation that left little margin for error.

"It had to be loaded into a sling underneath the chopper while lying immobilised on the mountain side. This was the most dangerous part of the operation as the helicopter blades were not more than two metres from the mountain edge," the statement said.

The flying feline was returned to the park, which lies about 450km northeast of Cape Town.
Follow Emirates 24|7 on Google News.