UFO captured hovering amid New Year fireworks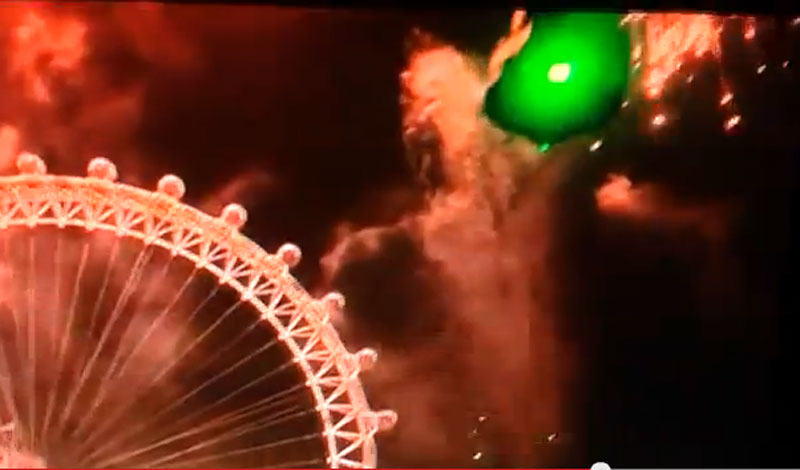 Amid New Year celebrations and fireworks in London was seen an eerie apparition swooping down on earth.
A YouTube video clip was taken during the live coverage of BBC New Year's Eve Fireworks when an unidentified flying object appears above the London Eye.
According to a Metro report, BBC is yet to comment on the matter.
While some commentators suggest it is a camera drone, critics are furiously rubbishing the news.
Meanwhile, Nigel Watson, author of 'UFOs of the First World War' was quoted as saying, "What strikes is that whether the UFO is a camera drone or not it catches your attention despite all the fireworks blasting off all around it. Perhaps they should launch a fleet of drones for future New Year celebrations…and forget old-fangled fireworks."

Follow Emirates 24|7 on Google News.