Whale saves snorkeler from shark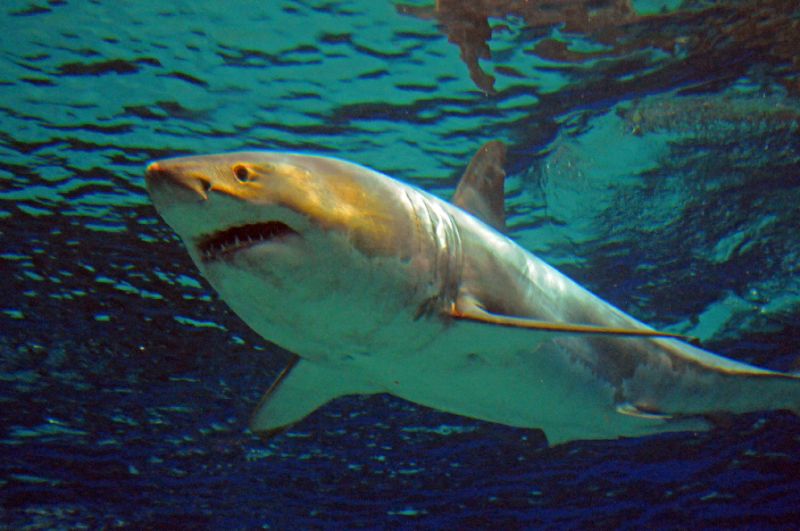 A heroic whale saved a snorkeler from a shark attack by protecting the diver and keeping the predator at bay.
Marine biologist Nan Hauser, 63, has revealed how she was protected by a 50,000 pound humpback which pushed her through - and at times out of - the water to keep the nearby threat at bay.
Nan revealed how she was pushed along by the sea creatures head and mouth, before being tucked under its pectoral fin as a 15-foot tiger shark waited in the Pacific Ocean.
According to the Daily Mirror newspaper, she said: "I wasn't sure what the whale was up to when he approached me, and it didn't stop pushing me around for over 10 minutes...
"I didn't want to panic, because I knew that he would pick up on my fear... I feel a very close kinship with animals, so despite my trepidation, I tried to stay calm and figure out how to get away from him."
Nan - who has never seen behaviour like this, which is known in dolphins, with a humpback whale - was completely focused on her saviour for 10 minutes, not noticing the lingering threat of the shark.
She added: "They truly display altruism - sometimes at the risk of losing their own lives."
Follow Emirates 24|7 on Google News.