Woman looses toenails following fish pedicure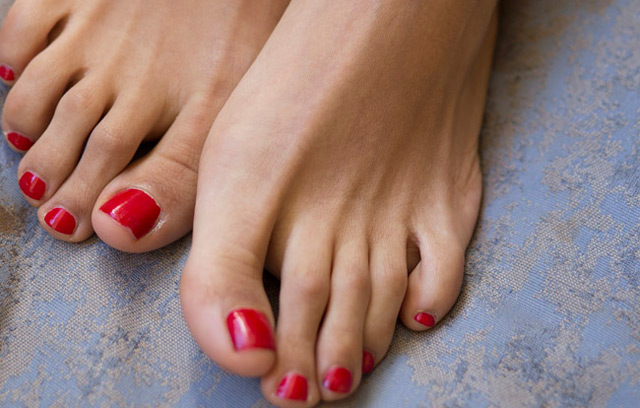 A woman has lost her toenails after treating herself to a fish pedicure.
The unnamed individual treated herself to the popular spa treatment - which sees tiny fish called Garra Rufa eat away at the dead skin cells on the feet - but instead of leaving her with a perfect pedicure she was left with her nails slowly shedding off six months later.
Dr Shari R. Lipner - Assistant Professor of Dermatology at Weill Cornell Medicine - said: "I think that this is probably more common than we think.
"We don't see the [nail] shedding until months after the event, so I think it's hard for patients and physicians - especially if they're not even aware that fish pedicures can do this - to make that connection."
Although Lipner confirmed that there has been no other similar medical cases linked to the beauty trend, she is "fairly sure" that it was the fish pedicure that caused the woman's nails to separate from her toes.
She added: "I would be highly surprised if you found any dermatologist who recommends Garra Rufa pedicures.
"I think we can pretty definitively say that getting a fish pedicure is probably not the way to go to treat skin and nail conditions."
Follow Emirates 24|7 on Google News.