Woman tries to get out of driving offence by claiming she is Homer Simpson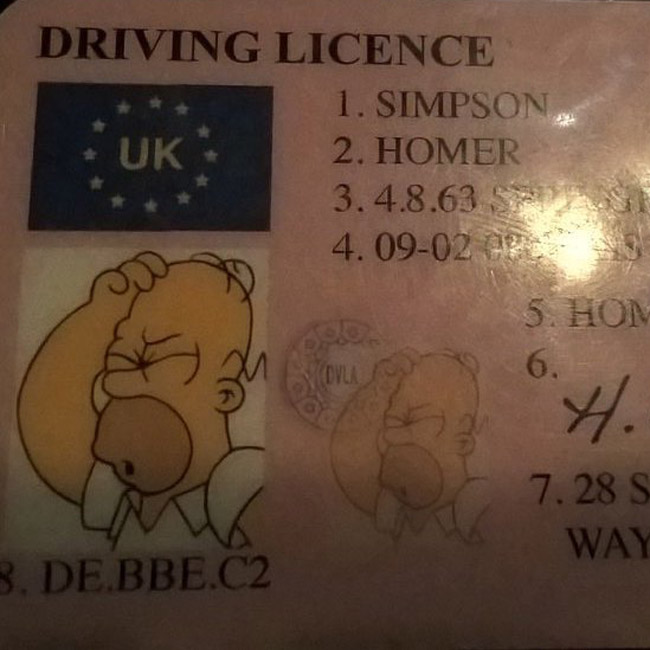 A woman has tried to creatively get out of a driving offence by handing police a driving licence showing she is Homer Simpson.
The woman from Milton Keynes was pulled over by the police earlier in the week after she was caught driving without insurance, and instead of showing officers her real driving licence, she handed over the licence of the beloved patriarch from the animated TV show, 'The Simpsons'.
Thames Valley Police posted a picture of the licence on Twitter and wrote: "Earlier this week, @tvprp's PC Phillips stopped a car in Milton Keynes.
"When she tried to identify the driver's ID, she found the below... The driver's car was seized and he was reported for driving with no insurance and driving without a proper licence. D'oh! (sic)
Although fans of the show were quick to prove that the woman had got the date of the birth of the character wrong.
On the show, Homer was apparently born on May 12, 1956, but the woman's licence say he was born on August 4, 1963.
Follow Emirates 24|7 on Google News.