Discount airline offers cows for UK royal wedding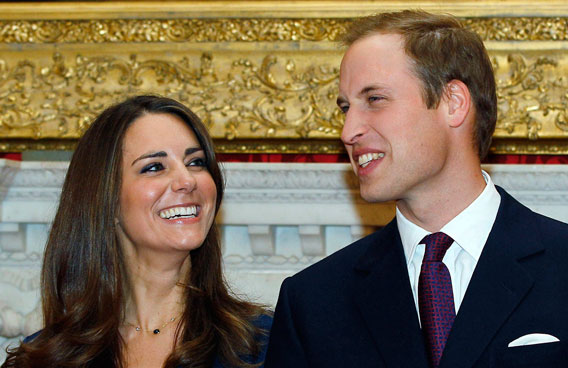 South African discount airline kulula.com said on Sunday it wants give Kate Middleton's family a gift of cows ahead of her nuptials with Prince William, following the African tradition of "lobola".
"Wills has been a big fan of South Africa and we're big fans of him and his bride-to-be. With all there is to arrange (not to mention all that polo to play) he probably hasn't considered fully the benefits of the lobola tradition," spokeswoman Nadine Damen said in a statement.
"We're more than happy... to be sending him the finest cows we can get our hands on in order to make their happy day even more special."
Lobola, a southern African wedding custom, requires the groom to make a symbolic payment to the family of the bride, traditionally in cattle.
The airline said it would source a herd of cows locally in Britain and deliver them to Buckingham Palace, pending acceptance by Middleton's family.
It invited South Africans to visit the kulula.com Facebook page to voice their opinion on what size herd would make a suitable gift.
William has made frequent visits to southern Africa as royal patron of the Tusk Trust, which runs projects to protect endangered species and help alleviate poverty in rural communities.
Kulula.com said it would try to persuade him to come back to South Africa on his honeymoon by running a special discount on flights.
"Let's face it, weddings are expensive and times are still tough. With all the royal pomp the Brits demand, we're sure the royal couple will be looking for some cheap, but lovely, deals in a warm climate to get over the whole thing," Damen said.
The airline is known in South Africa for its cheeky ad campaigns.
Last year it provoked the ire of Fifa in the run-up to the World Cup by promoting itself as the "Unofficial National Carrier of the 'You-Know-What,'" prompting the football governing body to accuse it of ambush marketing.
Follow Emirates 24|7 on Google News.