Expert predicts the end of the office cubical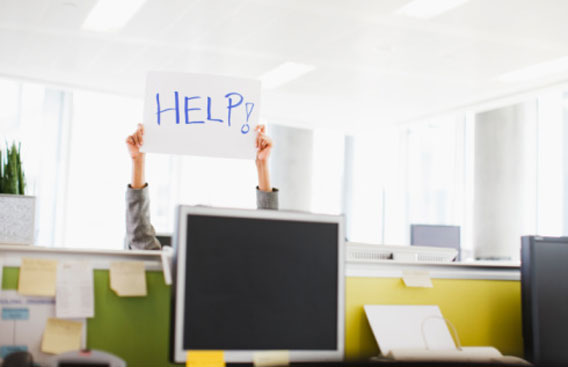 Everyone thinks the world is getting smaller and that technology is bringing everyone closer. And when it comes to the office cubicle, this is quite true, according to a recent study of work environments.
Employers, many of which have cut back on employees, are also shrinking the typical cubicle workplace. In 1994, says the International Facility Management Association, the average worker had 90 square feet (8.3sqm) of office space. By last year that number had shrunk to 75 square feet (6.9sqm).
But soon, predicts a business consultant, the cubicle office, what was the revolutionary model of the 1960s and the prototype for the Dilbert comic strip, will be consigned to the ash heap of history.
"The idea of the cubicle as the place where you work all day, where you sit all day, is disappearing," according to Andrew Laing, managing director of DEGW North America.
Laing says the cubicle is not only shrinking, it is in the process of disappearing. Another office model, one that will emphasize mobility and more choice, is coming, he says.
This "hybrid" workplace model is going to replace the cubicle, he predicted. It is already being tried and is allowing workers using laptop computers to move from public to private areas throughout the office, Laing said.
"If you look at the total amount of space that people have to work in today," Laing noted, "and not just the individual work space, then the individual amount of work space has declined. But the amount of space that is proportioned for collaboration and other shared spaces has been going up."
Follow Emirates 24|7 on Google News.