French presidential frontrunner in flour attack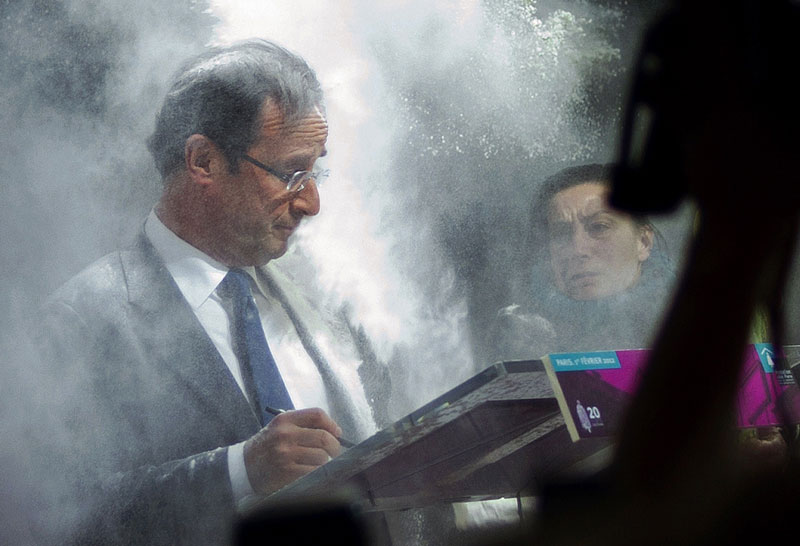 French presidential frontrunner Francois Hollande was targetted in a flour-throwing attack on Wednesday as he wrapped up a speech about housing problems.
The Socialist candidate, tipped by opinion polls to win the April-May two-round election, was unharmed but left covered in white powder after the attack by a woman who was swiftly removed from the room in Paris.
The woman said she had no money left because housing laws were not being applied. Hollande said he "hadn't seen much" during the attack by "an irresponsible person."
He said he would not be changing his security arrangements following the attack. "These are occupational hazards," he added.
Follow Emirates 24|7 on Google News.