Germany sign Barbie for World Cup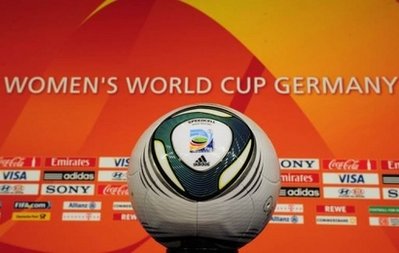 The German Football Federation (DFB) is planning to cash in on hosting the Women's World Cup in June with a football version of the children's doll Barbie wearing the national team's colours.
The German team are bidding to win their third consecutive world title at home and a 'fussball' edition of the popular children's toy is expected to hit the stores in football-mad Germany later this year.
The Women's World Cup kicks off on June 26, when the hosts face Canada at Berlin's Olympic Stadium, and the final will be held in Frankfurt on July 17.
"There will be a Football-Barbie wearing a Germany shirt," Doris Fitschen, the general manager of the Germany team, told German weekly newspaper Die Zeit.
"It will appear in the shops at the end of March and will be aimed at our target group. We are aiming to attract young girls who we can inspire to play football."
Germany have dominated the women's game by winning both the last two World Cup titles, in 2003 and 2007, and the last five European titles.
Follow Emirates 24|7 on Google News.