Hire the jam driver to get you out of traffic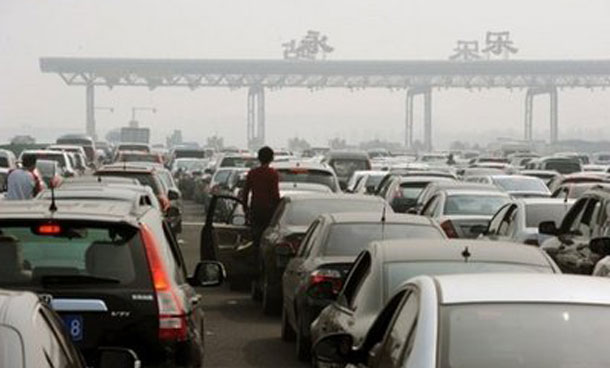 Chinese motorists stuck in traffic can now hire someone to sit in jams for them, with entrepreneurs finding a business opportunity in the growing gridlock across the car-crazy country.
As wider car ownership leaves roads more congested in the country of 1.3 billion, motorists can now escape by calling a substitute driver to take their cars to their destinations, China Daily reported.
As drivers are whisked away on the back of motorcycles, a car service employee sits in traffic for them, the state-run newspaper said.
The service is for "those with urgent dates or business meetings to go to, and those who have flights to catch and can't afford to wait in a traffic jam for too long," Huang Xizhong, whose company offers the service in the central city of Wuhan, was quoted as saying.
Huang said he began offering the service last year after receiving a number of calls from desperate motorists, the report said.
The service is also available in the eastern city of Jinan, where drivers can pay more than 400 yuan ($60) to escape a traffic jam, the report said.
The manager of a Beijing car service, surnamed Zhang, said there was demand for traffic jam rescues in Beijing but rules barring motorcycles from freeways made it impossible to offer the service there, the report said.
China's traffic made international headlines last year when a monster traffic jam that lasted weeks and stretched for more than 100 kilometres (60 miles) on a highway leading to China's capital.
Beijing tied with Mexico City for the worst traffic jams in the world, in a study sponsored by IBM last year.
To help cope, officials said last month they would allow only 240,000 passenger cars to be registered in Beijing this year in a licence plate lottery system - about a third of the number of new cars registered in 2010.

Follow Emirates 24|7 on Google News.