Hubby divorces wife in midst of live radio programme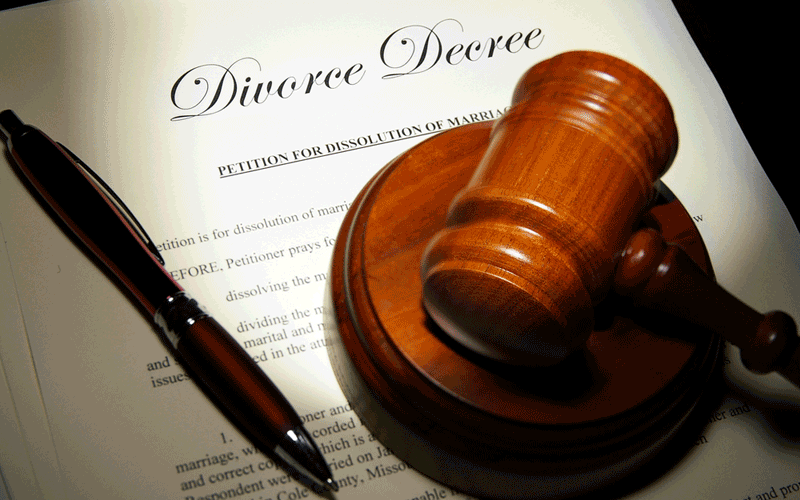 A Saudi man immediately heeded an advice by a prominent Islamic scholar and divorced his wife by telephone during a live radio programme tackling marital issues, a newspaper reported on Saturday.
The phoned the programme presenter, Sheikh Ghazi Al Shammari, and complained that his wife defied him and travelled to another Saudi city for a company business conference, saying she "offended his manhood."
The unnamed man told Shammari that when they married, he accepted his wife's demand to work provided this would not interfere with their marital life.
The man said his wife defied him and went straight to the airport in the Western Red Sea port of Jeddah to travel to the capital Riyadh.
"He said his wife phoned him from the airport and told him she insists on travelling…he asked Shammari what to do," Sabq newspaper said.
"Shammari told him to divorce her as a punitive measure for committing such a mistake against her home and husband…the husband quickly agreed and divorced her by telephone during the live programme although Shammari advised him to remarry her if she repents."
Quoted by Sabq, Shammari said he advised the man to divorce his wife to deter other wives to follow suit, adding that "alien habits" have become widespread in the Saudi society.
"Some Saudi women just want to blindly imitate the west by travelling on their own without their husbands, which contravenes Islamic tenets," said Shammari, whose programme "marital secrets" is aired on MBC radio.
Porn island to be stripped
Bavarian open-air sex enthusiasts whose antics have led to an island in southern Germany to be dubbed "Porno Island" may finally be forced to go inside – the local authorities are stripping the area of its bushes.
The island, in a lake just south of Ulm, has been attracting debauched thrill-seekers since the summer of 2010 – much to the consternation of tourists who flock to the area for its beauty rather than booty.
Now the town authorities in Senden are adopting radical new measures to dissuade unwanted visitors from the town's famed recreational spot, the Süddeutsche Zeitung newspaper reported on Tuesday.
The approaching warmer weather has prompted them to act – before the island is again appropriated by al-fresco lovers.
They are planning to strip the area of trees, bushes and reeds – and remove a gangplank from the waters in an attempt to make the island less attractive.
Previous efforts to force ardent nature loves to cool it have been unsuccessful. An initial attempt to end the open-air coupling by putting more police on the beat and undertaking landscaping works in the area failed to deter liberal pleasure-seekers.
The new offensive will cost €5,500, the Süddeutsche Zeitung said, adding that people in the area sick of seeing naked bums on their island, had seldom complained so little about a deforestation project.
Cross-dresser molests female inspector
A Sudanese inspector at Dubai's municipality who went to a local cosmetic centre as an undercover to check compliance with rules discovered massive violations but was herself a victim of such violations.
When she asked the presumed female specialist to use a laser machine on her to verify her efficiency, she suffered from burns under her shoulder in a painful hair removal process.
The undercover then realised that the specialist is not qualified and is practising laser therapy without licence. But she got the shock of her life when the presumed female worker turned out to be a man.
She quickly phoned the police, who came to the centre and arrested the worker. They also found nearly 100 medical files for unauthorised operations performed by that unqualified specialist.
Emarat Alyoum newspaper said the Filipino, in his 40s, is facing charges of practising medicine without permission, disguising as a woman and molesting a female government official by grabbing her hand and staring at "the upper part of her body for a long time".
Woman tortures husband's daughter to death
Saudi police arrested a Pakistani woman for torturing the 10-year-old daughter of her husband to death and beating up the girl's younger brother with their Pakistani father's blessing, a newspaper reported on Thursday.
Forensic examination showed the girl had died of a severe blow by a sharp object on the head while her body was full of bruises.
Police arrested the woman although her husband denied she killed his daughter by claiming the girl died of fever.
Examination showed the woman was also beating up the boy as there were bruises all over his body and limbs.
"The woman was arrested while her husband was also detained for interrogation," Al Watan newspaper said, quoting Lt Colonel Abdul Mohsen Miman, police spokesman in the western town of Makkah.
The paper quoted the girl's uncle Shawkat Khan as saying his brother's wife must be severely punished for what she had done to the two children, who had lived with their father and new wife after the death of their mother.
He said he would look after the boy, Radwan, and treat him as a member of the family to "make up for what he had suffered."
Mum of girls asks for divorce to get boys
A Saudi wife abandoned her husband and asked him to divorce her after she blamed him for having only girls, insisting that she wants a boy.
The unnamed woman in the Kingdom's eastern region left her home to live with her parents, saying she would stay there until she gets married again and delivers boys. Her parents failed to persuade her to return to her husband.
"All efforts by the two families failed to persuade her to change her mind…she said she insists on divorce because science proved that the sex of the baby is determined by the husband," Alyoum Arabic language daily said.
"She said she would stay at her family's house until she gets married again and delivers a boy, who will support her when she grows old."

Boy, seven, can die of cold allergy
Aidan Smith of seven years battles his allergy of anything cold. He is constantly at risk of going into anaphylactic shock.
And he breaks out in hives if he is touched by anything that is colder than his body temperature.
So he never goes out without a hat, scarf, balaclava and gloves.
Aidan can't go on holiday or eat cold food. And only very rarely is he able to play outside.
He is one of just six people in the UK with the condition known as cold urticaria.
He even has problems in warm weather because sweat, designed to cool people down, is colder than his body.
Aidan loves swimming but his family can't find a public pool with water hotter than 17C.
Aidan was diagnosed four years ago when mum Melissa noticed he suffered an allergic reaction from a light breeze.
The condition is more commonly found in men aged 18 to 24, and Aidan, of Bispham, Lancs, is the youngest person in the country to have it reports Mirror.

Serial cat killer feared to have claimed 48th victim
It is feared that the recent spate of slayings may be the handiwork of the same person thought to be behind 34 other cat deaths in Somerset in the past few years.
All the cats are understood to have been killed by eating food laced with antifreeze, which causes the animals to suffer a slow and painful death.
Telegraph reports that police and animal welfare workers have previously investigated a series of similar cat deaths in Bridgwater and Stogursey, Somerset.
But pet owners and police fear the so-called "cold cat killer" is now targeting the feline population in nearby Taunton where the most recent deaths occurred.
All 14 cats have been found dead within one mile of each other in Priorswood, Taunton, in the past month and several more have been reported missing.
[Image courtesy: Shutterstock]
Follow Emirates 24|7 on Google News.