India minister tied up in shoelace row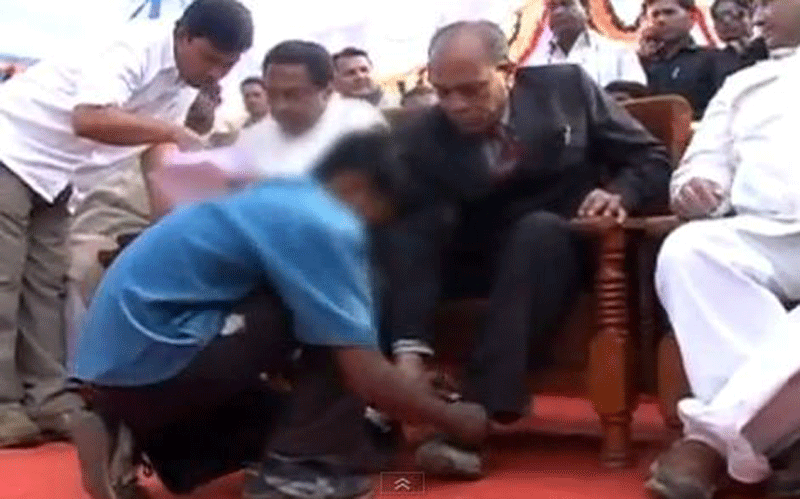 An Indian minister has vowed to wear only laceless footwear after he was caught by television cameras using a young man to tie up his shoes at a public function.
Gauri Shankar Bisen, a minister in the state government of Madhya Pradesh, has apologised and admitted that it was a "mistake" to have the young student work on his shoes as he awaited the start of an event in the state.
The student -- who Bisen said was aged 18 -- could later be seen re-tying his laces as the minister talked to dignitaries.
"I admit it was my mistake and I am sorry for it," he told reporters, the Press Trust of India reported. "I swear that from now onwards, I will not wear any shoes with laces. I have specially brought from Pune six pairs of shoes without laces," he said.
He claimed that doctors had advised him not to bend forward after a recent operation.
A video of the incident can be seen at: https://www.youtube.com/watch?v=wpKa-3-UfCU
Follow Emirates 24|7 on Google News.