Kodachrome film processing to stop soon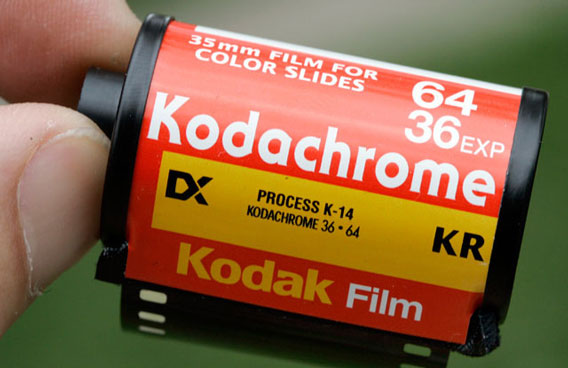 A southeast Kansas business that is the last place in the world to process Kodachrome has been inundated with the elaborately crafted color-reversal film as it prepares to stop handling it.
Grant Steinle primarily runs Dwayne's Photo, the business in the small town of Parsons that his father founded in 1956. He said the company received "a tsunami of film" after announcing it would stop processing Kodachrome at the end of 2010.
The Kansas City Star reported that the stop date for processing the film has been postponed to Monday or Tuesday at the earliest.
Business has been so hectic that for a time, processing went on 24 hours a day, seven days a week. Dec. 30 was the deadline for submitting film, which has arrived from as far away as China, Japan and Australia.
"Normally we get 20 to 30 packages a day from FedEx and three or four bags of mail from the post office," Steinle said. "One day last week, we got 500 packages from FedEx, 250 from UPS and probably 18 bags of mail."
One Arkansas railroad worker who photographed trains recently picked up 1,580 rolls from Dwayne's. The $15,798 bill was so steep that he had to tap his father's retirement account to pay it.
Dwayne's, which once was one of about 25 Kodachrome processers worldwide, is enjoying the attention.
Kodachrome enjoyed its mass-market heyday in the 1960s and '70s before being eclipsed by video and easy-to-process color negative films, the kind that prints are made from. It garnered its share of spectacular images, none more iconic than Abraham Zapruder's reel of President Kennedy's assassination in 1963.
Kodak gave longtime National Geographic photographer Steve McCurry the last roll after announcing in 2009 that it was discontinuing the slide and motion-picture film.
But the distinction of shooting the last roll to be processed will go to Dwayne Steinle, the founder of Dwayne's Photo. The pictures are of him and his 60 employees, wearing yellow T-shirts and standing outside his business. The backs of their shirts tout Kodachrome's history. Toward the end, the shirts say, "we developed the last roll."
Follow Emirates 24|7 on Google News.