MIT rolls out amazing artifacts for 150th birthday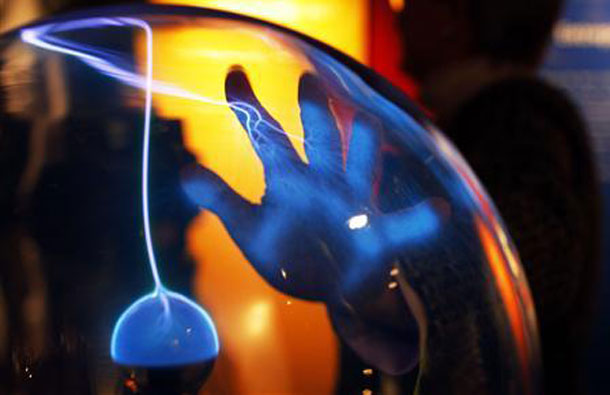 A letter following a chance meeting with Albert Einstein and 1930s research on the perfect cup of coffee are two artifacts in an exhibit to mark the 150th anniversary of the Massachusetts Institute of Technology.
The coffee research, which helped to reshape the food industry, and mathematician Norbert Wiener's letter are among 150 items on display at the MIT Museum.
They encompass the scientific, engineering and technological achievements of the university and its distinguished alumni, who include astronaut Buzz Aldrin, Federal Reserve Chairman Ben Bernanke and architect I.M. Pei.
But the exhibition, which is one of a series of events marking MIT's birthday on April 10, also offers a glimpse into the artistic, academic, entrepreneurial and often quirky spirit cultivated on the Cambridge, Massachusetts campus.
Susan Hockfield, MIT's 16th president, lauded the array of objects, from those that embody perfection to those that are "perfectly ridiculous."
" will never come together again quite like they have this anniversary year," said MIT Museum director John Durant at a press preview of the exhibit.
The MIT community helped craft the exhibit, offering suggestions for as many as 700 artifacts that could be included in the display, and casting votes for what they'd like to see.
The Baker House piano drop, on display with other items dubbed "Uniquely MIT", offers a glimpse into ongoing traditions on campus.
Students first dropped a piano five stories from the roof of Baker House dormitory in 1972 as a noise experiment. The tradition continues today. The piano dropped in 2010 was salvaged and the remaining heap is on display.
Exhibit curator Deborah Douglas said one of her favorite objects is sections of patient H.M.'s brain. Research of this patient's brain led to breakthroughs in understanding human memory and brain function, she said.
Transporting the brain sections, on loan from The Brain Observatory at the University of California, San Diego, across the country introduced unique challenges to bringing the exhibit together.
The human remains had an MIT escort from California to Massachusetts to ensure safe passage through airport security.
Tucked away near the back of the exhibit with the "Problem Solving MIT" artifacts is one of the stars of the show, according to Douglas. She calls the Cavity Magnetron and its representation of the MIT Radiation Laboratory the "most important object" in the exhibit.
Established in 1940, the Radiation Laboratory developed 150 different systems for radar, navigation, early warning, gun direction and blind bombing.
According to the display, the laboratory "represents the institute's single greatest contribution to the nation in response to a crisis during its 150-year history."

Follow Emirates 24|7 on Google News.