Nepal's oldest temple bans courting couples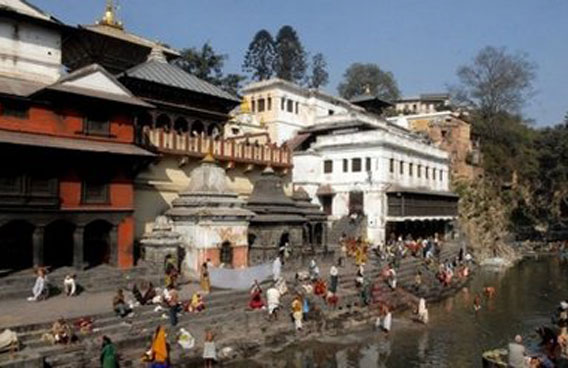 Nepal's oldest and holiest Hindu temple is to introduce fines to deter "amorous behaviour" on its premises after becoming a favourite spot for courting couples, its management said Tuesday.
The committee that runs the sprawling Pashupati temple complex on the outskirts of the Nepalese capital Kathmandu said it also planned to fine smokers and anyone taking photographs in an effort to clean up the holy site.
"The couples sit on the stairs leading to one of the temples. On any given day you can find one on each step," the committee's treasurer Narottam Vaidya told AFP.
"From this Saturday, couples found hugging or indulging in amorous behaviour will face a fine, under new rules introduced to discourage such inappropriate activities in the Pashupati area."
The rules will be enforced by a team of security guards deployed to protect the complex, Vaidya said. Anyone found breaking them faces a fine of up to 500 rupees ($7).
The Pashupati temple complex, a UNESCO world heritage site, covers 2.6 square kilometres (one square mile) on the banks of the holy Baghmati river and attracts thousands of pilgrims every year, mostly from neighbouring India.
Vaidya said standards of behaviour at the complex had deteriorated and many people were now using their mobile phones to take pictures of the centuries-old temples, even though photography is banned.
"It has been difficult to control because people can easily hide their phones. But from now we will be stricter about monitoring people and anyone violating the rules will be fined," he added.
Follow Emirates 24|7 on Google News.