No budget wedding for Will and Kate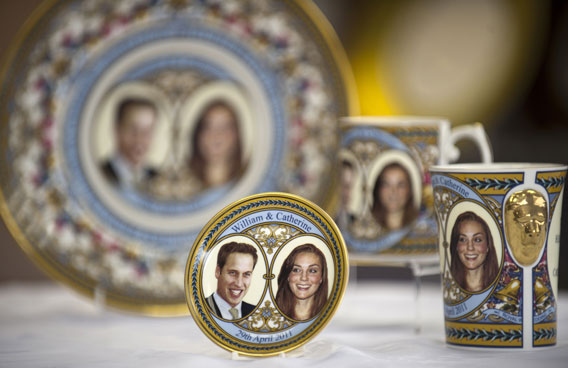 Britons may be feeling the pinch but the nuptials of Prince William and Kate Middleton will have all the pomp and pageantry befitting a royal wedding, Prime Minister David Cameron says.
Asked by CNN on Sunday whether the Westminster Abbey ceremony on April 29 would be a "budget" affair in line with his government's mood of austerity, Cameron replied: "No, it will be a royal wedding that the whole country can celebrate."
Asked if British taxpayers would pick up part of the tab, as is customary on such occasions, Mr Cameron said: "We pay for certain parts of it, and the royal family pay for other parts.
"Obviously, the government will make its own contribution in terms of policing and security and the rest of it. But the royal family will be in charge of the plans.
"I think it's going to be a great moment for Britain. They are a wonderful couple.
"Above all, it's two young people who love each other very much who are getting married, and we should be happy for them."
William, second-in-line to the throne after his father Prince Charles, met his fiancee during their university studies in Scotland.
The young couple, both 29, announced their engagement in November after a sometimes tempestuous nine-year courtship amid intense media scrutiny.
The wedding will be the most internationally watched wedding since William's mother Diana wed his father, the Prince of Wales.
"Prince William, who I've spent some time with recently, is a remarkable young man - great balance, poise," Mr Cameron added.
"I think he'll make, I'm sure, a fantastic husband, and one day, he'll make a wonderful king."
Follow Emirates 24|7 on Google News.