Ontario man wants his leg returned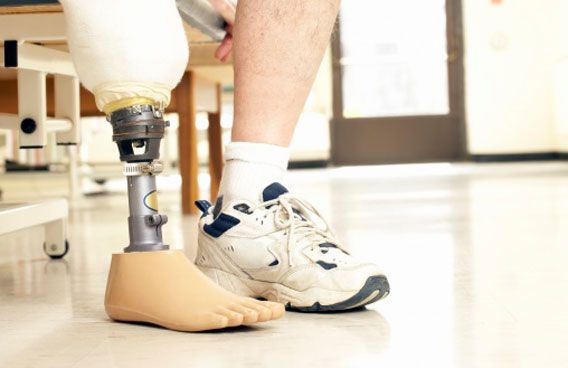 Jay Baird had his leg stolen. Now he wants it back.
Thieves broke into the Welland, Ont., man's home late night while he and his two children were asleep and stole his prosthetic leg, wallet, medication and work bag.
Fortunately, Baird had an old prosthetic that he can use until the other one can be found or until he gets fitted for a new artificial limb.
The 50-year-old said he didn't even hear anybody come into the home, as he took a sleeping pill before placing his leg by the bedside and going to bed for the night.
At 2 a.m., his 15-year-old son woke him up.
"I realized right away that my leg was gone," he said.
Baird lost part of his leg when at the age of 14 he was run over by a train. The cost of the prosthetic was about $10,000, but it's unlikely it could fetch anything close to that on the black market.
"What are they going to do with a leg? It doesn't make sense," he said, sitting on a couch in his living room with his dog and cat.
"You've got the money, you've got the pills. But I would like all my ID back. I'd like to have the leg back, too. I'm just a single father raising my two kids by myself."
Follow Emirates 24|7 on Google News.