Putin may give name to Kyrgyz mountain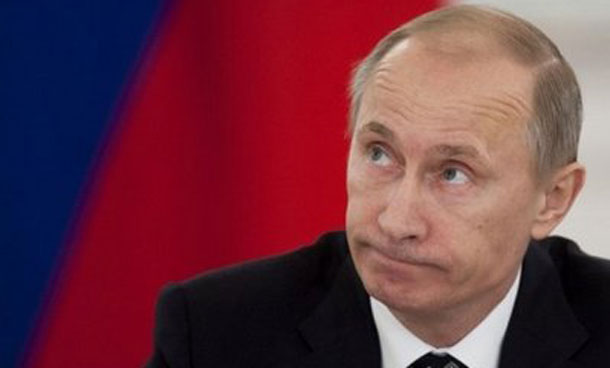 The government of the Central Asian state has put forward a bill proposing that an as-yet unnamed peak in the Tian Shan mountain range be called the Peak of Vladimir Putin, a government spokesman told AFP on Tuesday.
At 4,446 metres (14,586 feet), the peak towers over its diminutive inspiration.
Prime Minister Almazbek Atambayev has signed the bill which must then be approved by the parliament.
Putin himself has spoken against a cult of personality, although his portrait along with President Dmitry Medvedev hangs above the desks of many Russian officials.
Kyrgyzstan already has a mountain named after the first Russian president Boris Yeltsin, and analysts said the current leadership wanted to emphasize its closeness to Russia.
The Central Asian state was wracked by unrest in 2010 which saw the ousting of the former president and ethnic rioting that left hundreds dead. The country recently elected a new coalition government led by Atambayev.
Already known for his flinty gaze and rock-hard muscles, the Russian prime minister could find himself immortalised as the name of a mountain peak in Kyrgyzstan.
Follow Emirates 24|7 on Google News.