Royal union mementos 'tasteless'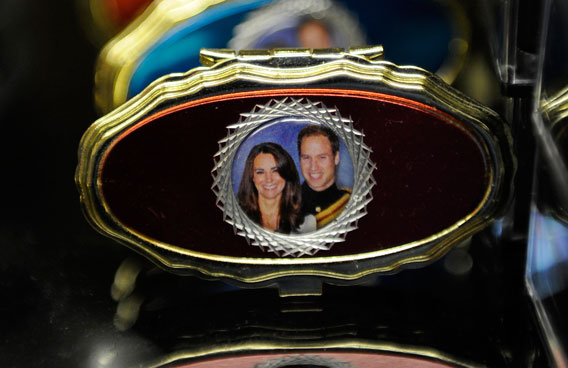 While Britain has a public holiday to celebrate Prince William's April wedding, one company is taking the party one step further with souvenir condoms that urge lovers to "lie back and think of England".
Crown Jewels Condoms of Distinction is producing special celebration packs that bear the slogan: "Like a royal wedding, intercourse with a loved one is an unforgettable occasion".
All manner of predictable unofficial souvenirs such as tea towels, chinaware and postcards have been rushed out. Lookalikes of William and Kate are also cashing in.
Presented in regal-looking purple and gold, each condom pack bears a picture of the couple gazing into each other's eyes, saying it contains a "triumvirate of regal prophylactics", which are "lavishly lubed" and "regally ribbed".
"England boasts some of the finest lovemaking in the world, with a tradition of coitus going back generations," lovers are told.
"Combining the strength of a prince with the yielding sensitivity of a princess-to-be, Crown Jewels condoms promise a royal union of pleasure."
It also includes a drawing of the couple "as they might appear on their wedding day", produced by an "acclaimed international artist", who is not named.
Ingrid Seward, editor of the royal-watching Majesty magazine, told The Sun newspaper: "This is completely tasteless."
Buckingham Palace declined to comment.
Follow Emirates 24|7 on Google News.