So what if you've got herpes… you still can date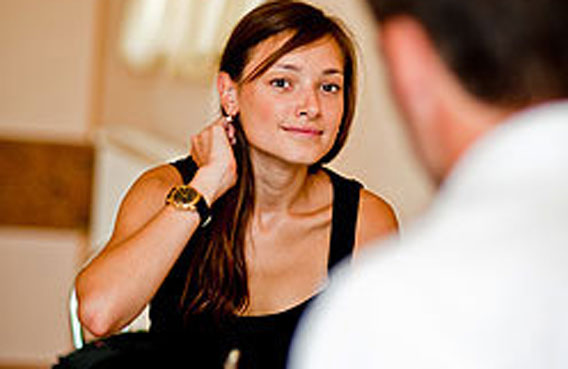 It looks like people with herpes have a better chance at love than those who smoke.
A Winnipeg-based matchmaking service has added a division to their company that specialises in matching people with genital herpes - but no longer works with smokers.
"As of a year ago, we stopped accepting clients who smoke, because time after time when we were attempting to match (them), their files would be rejected," said Lianne Tregobov of Camelot Introductions.
"I turn away potential business every single day, but ethically, if I know that it's going to be very difficult to match them, I just can't accept them."
Tregobov, who has been in the matchmaking business for the past 18 years, said they added the herpes aspect to the list of questions after several people came forward asking for help.
Now, Tregobov says clients are often open to being matched with someone with herpes, even if they don't have the condition.
"We don't necessarily match two people with herpes together, we match based on compatibility and based on acceptance," she said. "Every single person is asked are you open to it? Yes or no."
Sherry, who did not wish to provide her last name, recently signed up with Camelot Introductions in hopes of finding a compatible mate.
"I would not be opposed to be matched with a man that had stated they have (herpes) because just as many men who don't state they have it, have it," she said.
According to the Centres for Disease Control and Prevention in the U.S., about 1 in 6 people aged 14-49 have genital herpes. Many people unknowingly pass on the condition, because they don't know they have it.
Sherry does not have genital herpes, but she has relatives and a close friend who have been diagnosed with it.
"I feel our society has gotten over-prejudiced about this. They treat it like AIDS, they do awful commercials about it ... as if you were passing the plague," she said.
Jill, who also did not want to reveal her last name, is a Camelot client who contracted herpes more than 20 years ago from her late husband.
Since he passed away, the dating scene has been challenging. She said it was a relief to find a service that understands her situation.
"It's a real help because then you can put a really good face forward, rather than knowing that you have something holding you back," she said.
It's also promising to see that more people are more open-minded, she said.
"We're not lepers, its not AIDs,... it's just a rash. It's no more different than having a cold sore on your face."
Follow Emirates 24|7 on Google News.