Sri Lanka bans laundry near cricket World Cup venue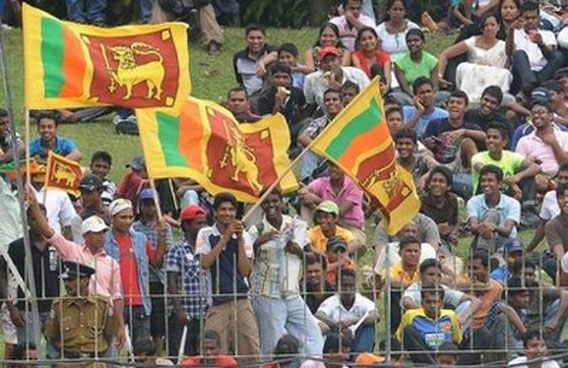 Sri Lanka has banned people from hanging their washing out to dry near a cricket ground in Colombo where World Cup games will be played, a news report said Sunday.
Residents and shop owners around the R. Premadasa Stadium, which will host seven matches, were issued the orders by Colombo city authorities this week, the island's Sunday Times newspaper said.
"These include abstaining from hanging out clothes for drying in public view, putting out garbage on the roadsides and engaging in street games such as hopscotch and cricket matches," the paper said.
The 35,000-seater Premadasa stadium, which will be the venue for three Sri Lanka games and one semi-final, is surrounded by low-income housing schemes.
Sri Lanka has spent $8 million renovating the ground and has also built two new stadiums in the south and centre of the island for the World Cup.
The country, which emerged from decades of ethnic war in 2009 with the defeat of the separatist Tamil Tiger rebels, is keen to promote a clean and efficient image during the tournament.
"Our country will get a lot of exposure from this event. So we have told the people to take special care during this time to keep their surroundings neat," Colombo special commissioner Omar Kamil told the Sunday Times.
The World Cup, hosted by India, Sri Lanka and Bangladesh, starts on February 19 and ends on April 2.
Follow Emirates 24|7 on Google News.