Bangladesh bans film over villain's dress sense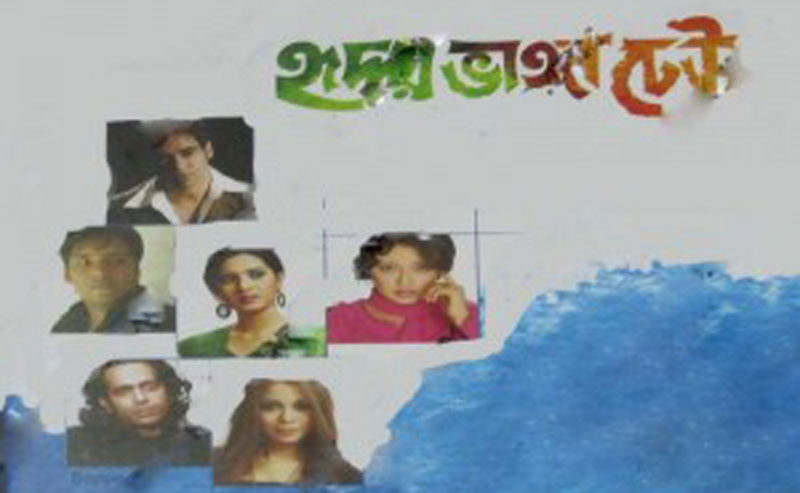 Bangladeshi censors have banned a film in which the main villain is shown wearing a jacket associated with the ruling Awami League party, saying it could trigger violence.
The film Ridoy Bhanga Dhew (Heart Breaking Wave), which was shot in Thailand, was refused a screening permit as it "mocks" ruling party officials, the vice-chairman of the Film Censor Board, Surat Kumar Sarker told AFP on Monday.
"We have rejected the film because it clearly violates the country's film censor rules.
It goes against a political philosophy of the country," Sarker said.
The main villain in the film is shown wearing a "Mujib coat" -- a distinctive, black sleeveless jacket named after Bangladesh's founding leader, Sheikh Mujibur Rahman, who wore it when addressing political rallies.
It is usually worn only by Awami League members keen to show their party allegiance.
Prime Minister Sheikh Hasina is Sheikh Rahman's daughter.
"There is no need for the character to wear this dress. It could spark violence," said Akanda Sanawar Morshed, a filmmaker and member of the censor board.
Morshed also noted that a hero in the film was shown wearing a safari suit of the style favoured by members of the opposition Bangladesh Nationalist Party, led by Hasina's bitter enemy Khaleda Zia.
The film's director Gazi Mazharul Anwar told AFP that, while he was a member of the BNP, he had never set out to mock anyone.
"Politics has nothing to do with the film," he said, adding that he would appeal the ban.
In 2007, Bangladesh's then army-backed government banned a movie after a character -- playing the role of a criminal -- was shown in military fatigues.
Follow Emirates 24|7 on Google News.