Chinese man designs quake-proof bed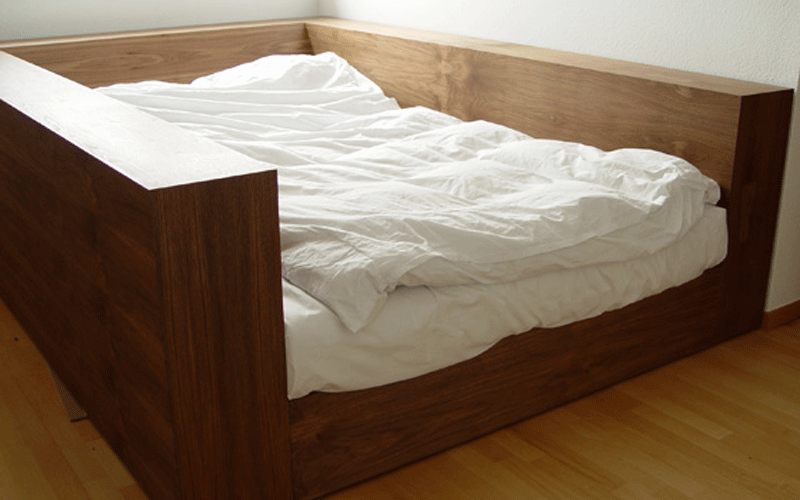 An elderly man in China has been awarded a patent for his design of a bed that automatically turns into a strongbox in the event of an earthquake, state media said on Wednesday.
Wang Wenxi said he had designed a bed with cupboards at both ends for drinking water, canned food, megaphone and hammer to help a person survive for several days, the China Daily said.
A high-load-bearing board automatically slides into place when an earthquake strikes, the report said, protecting the person inside from falling debris.
"The Wenchuan and Yushu earthquakes caused heavy casualties so I thought the most serious thing I could do was to invent something to reduce the toll in lives," said Wang, 66, from the northern city of Shijiazhuang.
Wenchuan, in the southwestern province of Sichuan, was the epicentre of an earthquake in May 2008 that left nearly 87,000 people dead or missing.
Yushu, an ethnically Tibetan region of northwestern Qinghai province, was struck by a 6.9-magnitude earthquake in April that killed nearly 2,700 people.
State media published a photograph of the bespectacled Wang holding his patent certificate.
Wang said the bed would be suitable for brick and concrete low-rise buildings and bungalows.
The retiree has patents for another five inventions, none of which have been developed commercially, the report said.
An official at the State Intellectual Property Office could not immediately confirm the report when contacted.
Follow Emirates 24|7 on Google News.