CricketX: Programme predicts World Cup winner… India, Pakistan no hope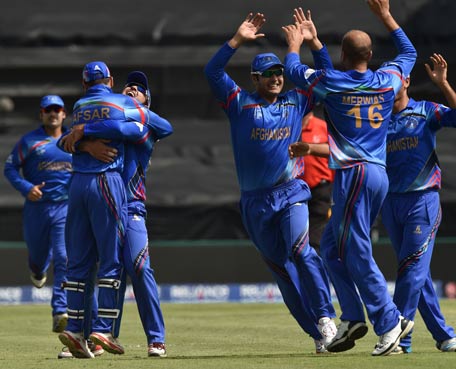 A New Zealand robot may have tipped 1,000/1 outsiders Afghanistan to win the World Cup, but a couple of hard-headed economists have, unsurprisingly, come to a rather different conclusion.

The Indian duo of portfolio management guru Surjit Bhalla and investment consultant Ankur Choudhary, having carried out a statistical survey of all one-day internationals, believe Australia -- the 3/1 favourites -- will win a fifth World Cup title with co-hosts New Zealand, as well as South Africa, running them close.

CricketX, the programme developed by the pair, has recently been published in a book titled 'Criconomics - everything you wanted to know about ODI cricket and more.'

Bhalla and Choudhary, who also run the website Criconomics.com, have analysed past performances of batsmen, bowlers and teams over the years taking into account pitch and weather conditions.

The study claims a 72 per cent success rate in World Cups, although that rate falls to 65 per cent in all ODIs.

Australia has a 24 per cent chance to win the tournament, the study says, followed by New Zealand at 22 per cent and South Africa at 18 per cent.

However, defending champions India are slated to go out in the quarter-finals.

"Think of our forecasting exercise as an opinion poll," Bhalla wrote in the Indian Express newspaper. "It need not always be right, or always spot-on, but approximately right on average."

Last week, a New Zealand robot predicted World Cup glory for Afghanistan, who only made their tournament debut on Wednesday against Bangladesh, although even the machine's programmer said such an outcome was unlikely.

The University of Canterbury's robot Ikram made the prediction using software developed by doctoral student Eduardo Sandoval.

When the flags of the 14 participating nations were placed in front of the robot it selected Afghanistan.

"Of course this is unlikely, but with cricket the result can always be unexpected," Sandoval said.
Follow Emirates 24|7 on Google News.