Florists heartbroken as Pakistan spurns Valentine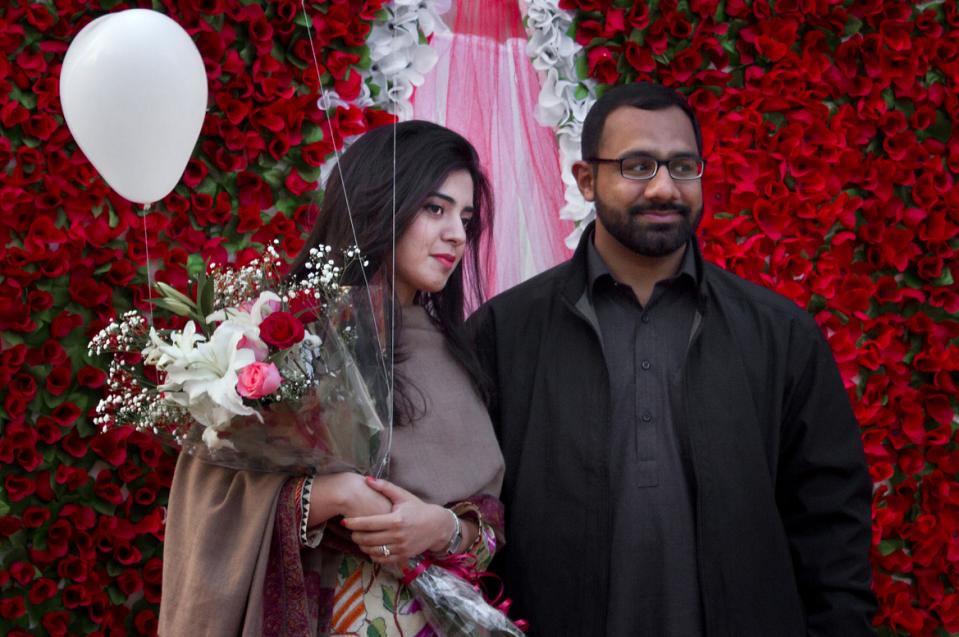 Flower shops in Pakistan were largely empty over the weekend after officials and religious leaders condemned Valentine's Day as a Western import and urged people to shun the festivities.
Religious hard-liners across the world reject the holiday honoring romance, which is named for a saint, but that doesn't usually stop people from enjoying the flowers, balloons, candies and other kitsch that go with it.
Islamic groups in Pakistan inveighed against the holiday on social media and on public banners, as they do every year.
A business group published a quarter-page advertisement in a major newspaper calling Valentine's Day a Western custom that went against Islam.
But this year the authorities weighed in as well. Pakistani President Mamnoon Hussain told a group of students on Friday that the holiday "has no connection to our culture" and that celebrations should be avoided. Interior Minister Chaudhry Nisar Khan said the government would not allow any "unwanted events."
The message seems to have gotten through. Vendors selling roses, red balloons and teddy bears said there were fewer customers than in previous years.
"Our flower business is down due to the condemnation by the president and interior minister, and the ban imposed on Valentine's Day celebrations," said Mohammad Arshad, a shopkeeper in the capital, Islamabad. "That's why there are so few customers in the market."
A few Pakistanis nevertheless got into the spirit. Sardar Majid Khan brought his kids to a market in Islamabad to buy them flowers.
"If we have an opportunity to celebrate and enjoy this type of event with our kids and families, then I don't think this condemnation should be given," he said.
"But on the other hand, we should keep in mind that it is not our cultural event and this day shouldn't be used wrongly."
Follow Emirates 24|7 on Google News.