Gorbachev made surprise visit to 10 Downing St.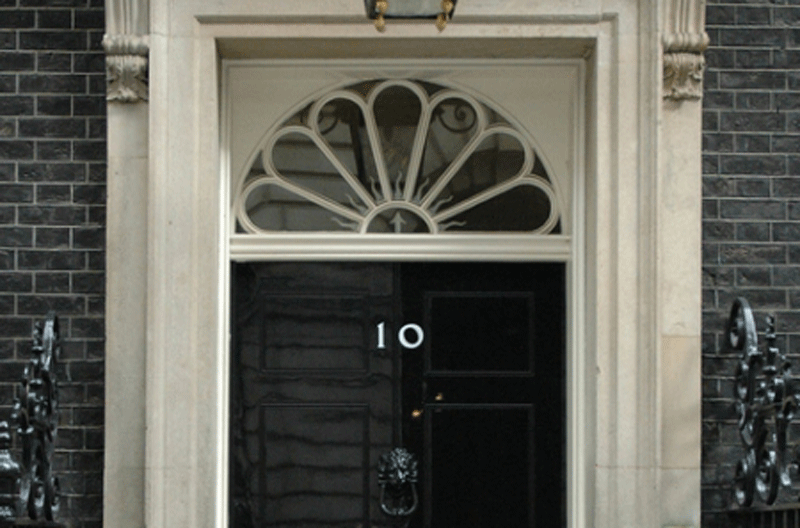 In the scripted world of high-profile diplomacy, every move is planned weeks in advance, with seating charts, menus and toasts subject to careful scrutiny.

So imagine Britain's surprise when Mikhail Gorbachev made an unannounced, spontaneous visit to the prime minister's residence at 10 Downing Street in London.

This happened in December 1984, when the future Soviet leader — chief architect of the liberalisation program known as perestroika — made a landmark trip to Britain. Afterward, an impressed Prime Minister Margaret Thatcher told US President Ronald Reagan that Gorbachev was a man the West could do business with.

Gorbachev's impromptu appearance at the prime minister's home was revealed in a confidential telegram made public on Friday by the National Archives under the "30-year rule" for declassifying secret documents.

It was sent on an urgent basis to Thatcher's party in Hong Kong, where she was travelling. She had met Gorbachev four days earlier in England.

In what it called "a curious episode," the December 20 telegram describes how Gorbachev — with his own entourage and a British security agent assigned to him — decided to drop in on Downing Street while driving from the Houses of Parliament to the Soviet Embassy.

"Apparently, as he passed Downing Street, he expressed a wish to see the outside of No. 10," the telegram states.

It says the British security agent "negotiated access" to the secured street with the policeman on guard, noting acidly that the policeman did not inform the prime minister's staff inside the residence.

It says Gorbachev walked up to the famous front door and was let in by a different policeman.

"They were admitted by the policeman on the door to the front hall (only). They had gone before any private secretary reached the spot — reportedly in good humor," the telegram said.

Gorbachev's interest prompted Thatcher's staff to consider having the prime minister's husband offer Gorbachev a "proper tour of the state rooms." However, the Foreign Office advised against that plan, which was never formally proposed to Thatcher.

Mark Dunton, records specialist at the National Archives, said the incident shows Gorbachev's self-confidence.

"It shows what a different kind of person he was," he said. "It's not the way this protocol normally works. It's unorthodox. I can imagine Downing Street officials being taken aback."

The newly released papers also contain Thatcher's confidential note to Reagan describing the five hours she spent at her country home, Chequers, in talks with Gorbachev, a rising star in the Soviet system who would take over its leadership the following year.

"He is relatively open in manner and intelligent," Thatcher said of Gorbachev. "He is affable and has some charm and humour. He listens carefully to what the other person says. He talks readily and, in contract to the stultified manner of Soviet leaders, does not just stick to prepared statements. ... I actually rather liked him."




Follow Emirates 24|7 on Google News.