Is 'Happiness' more than just a feeling?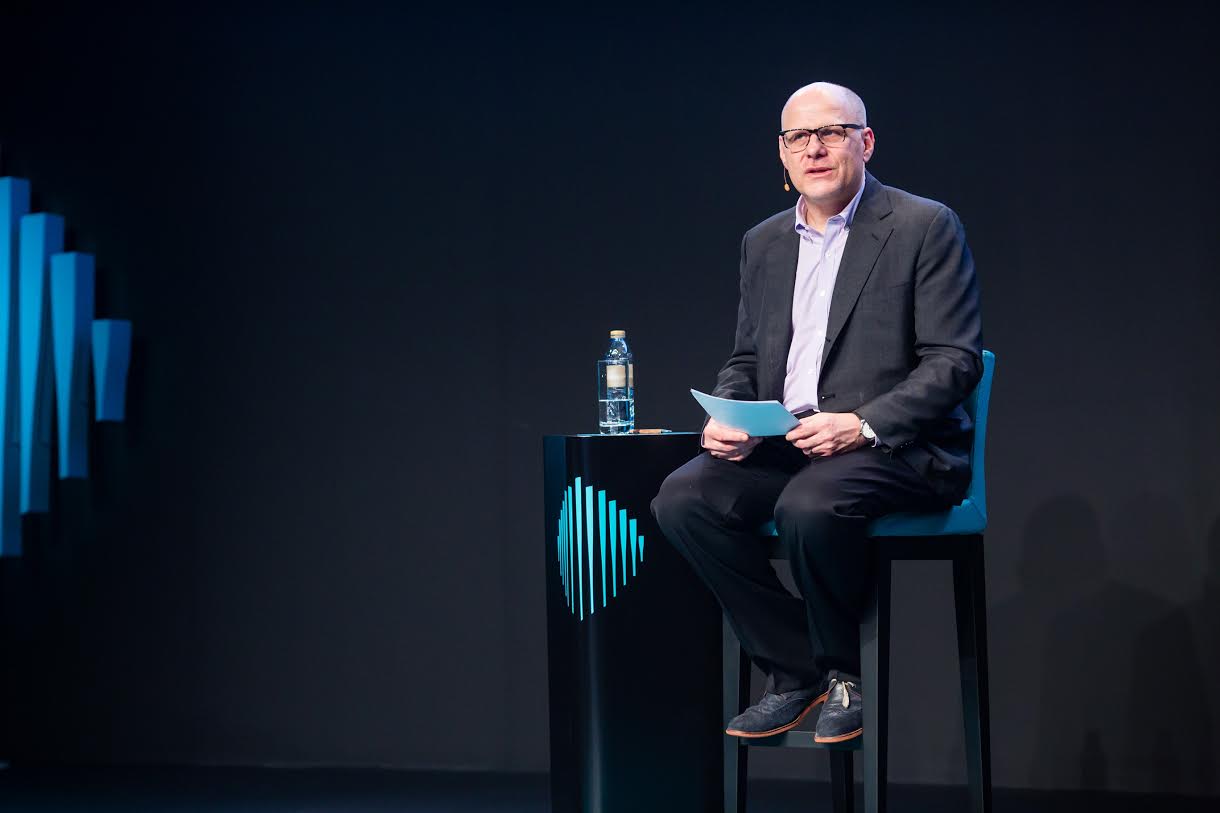 Can money buy happiness? In what parts of the world are people most happy? Why are human beings so obsessed with happiness? These questions were the focus of journalist and author Eric Weiner's talk 'A 45 Minute Journey to Bliss' that opened Day 3 of the World Government Summit in Dubai.
"I think I suffer from the American version of unhappiness which has been called the unhappiness of not being happy," said Eric Weiner before launching into a session on the pursuit not only of happiness, but of bliss.
Eric Weiner is an award-winning national and international correspondent who found himself wondering some years ago not just about what makes people and who is happy, but also about where people are the happiest. He stated, "Happiness is not only inside of you. It's out there.
To be more precise, it's in the connection between us and our geography."
For Weiner, this idea sparked a journey around the world to the world's happiest nations, to find out just what brings them joy.
Before telling the audience about the results of his travels, Weiner asked the audience to consider, "How can we measure happiness?" He explained that today there is a science of happiness, one that has found that extroverts are happier than introverts, optimists are happier than pessimists, married people are happier than single people and so on.
Next, he asked the audience the age-old question, "Can money buy happiness?" He argued that it can, but only to a certain extent. The poorest countries and the poorest people are not happy, and as countries and people get wealthier, they generally become happier. However, he explained that a phenomenon known as the 'hedonic treadmill' meant that happiness begins to plateau after a certain point and starts to take a lot more money to make people happier.
So if money wasn't the answer to happiness, Weiner felt that geography might have something to do with it. "Happiness is like oil, it's not distributed evenly in the world."
Weiner visited Switzerland, Iceland, Bhutan and Thailand, some of the world's happiest countries to hear about their journeys to bliss.
In Switzerland, one of the major factors in cultivating happiness, Weiner found, was the efficiency of the systems. The abundance of nature in Switzerland also makes people happier there. Finally, a lack of envy and a high level of trust in Switzerland leads to overall happiness in the nation.
Weiner went on to speak about his trip to Iceland, where at first he was surprised by the levels of people's happiness because "it is cold and dark and doesn't seem like the kind of place where people would be happy." Yet, the strength of family connections in Iceland and a positive, healthy attitude towards failure meant that people there were much more contented than in other parts of the world.
Bhutan was the next country Weiner took the audience to.
He said: "It is a country that has put the science of happiness at the top of the national agenda having introduced the gross national happiness indicator, somewhat in response to GDP – gross domestic product."
However, Weiner clarified that the existence of the indicator does not necessarily signify that everyone in Bhutan is happy, just that they have changed the rules of the game. "Today, countries like France and the UK also have happiness indexes and just this past Monday, the UAE put in place its first Minister of Happiness," he noted.
The final stop was Thailand, which has been known as "the land of smiles."
Here, Weiner found that the Thai people have 12 types of smiles, but not all of them signify real happiness. He found instead that the idea of not thinking too much, and instead just being present in the moment plays a big part in the happiness of Thai people. He also explained that according to the Thai, "The relationship [between people] is more important than the problem. I think that's something that Arab people know very well, and that's something in the West we don't always know."
Weiner concluded his talk with the following lessons for the audience:
· Control envy, it is toxic.
· Cultivate trust.
· Remember that happiness is not personal, it is relational.
· Have a connection to your past and to your culture.
· There is more than one path to happiness.
· Do not obsess about happiness.
Wrapping up, Weiner told the audience that to find bliss and not just happiness, one had to think about the meaningfulness of one's life and embrace both the unhappy and the happy times.
In his wrap up comments, he said: "I would encourage you on the journey to bliss, to pursue happiness but also to cherish your melancholia."
The World Government Summit attracted more than 3,000 personalities from over 125 countries, and 125 speakers in over 70 sessions.
Follow Emirates 24|7 on Google News.