Man unearths an egg full of live fish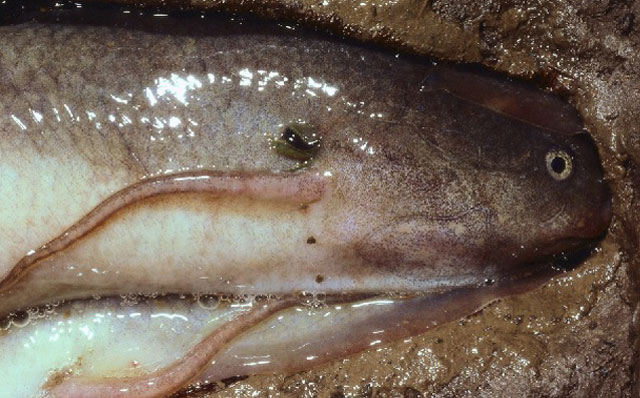 Live fish have been pulled out of a large egg buried underground.
A group of people have come across the bizarre finding in a barren desert believed to be West Africa, and in a clip taken the crowd can be seen standing around a small hole, whilst one man poked a stick into a riverbed crack to dig through the dry earth.
As the male jabs at the ground he comes across an egg-shaped object buried underneath, which is then pulled from the soil.
In the footage the man can be seen peeling back the leather-like shell to reveal an enormous fish.
According to the Daily Star newspaper, more than 150,000 people have viewed the clip since it was uploaded to YouTube, and the creature has since been identified as a West African lungfish, which can hibernate underground for over three years without food.
Follow Emirates 24|7 on Google News.