Meet woman who hasn't smiled for 40 years to look young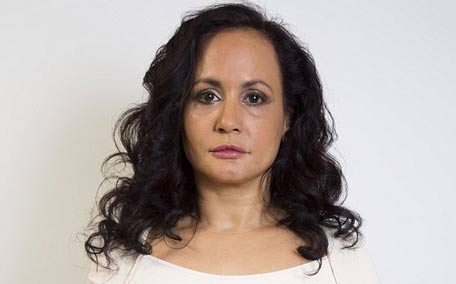 How obsessed can you get about your looks? Is a life full of laughter really worth sacrificing for the sake of a few lines? Well, a woman has not smiled for the last 40 years to have a youthful look – not even at the birth of her daughter nor on her wedding day, did she smile.
Tess Christian, 50, says, her decision, however, didn't start off as an anti-ageing device. The strict nuns at her school always told children to wipe the smile off the face and so she learnt to smirk. And by the time she reached adulthood, she realised that a somber look suited her, too, reported 'Daily Mail'.

As she grew up, she realised she was keeping wrinkles at bay and began studying celebrities. She claims that she looked up old-school Hollywood icons such as Marlene Dietrich for inspiration. Even US TV star Kim Kardashian, have admitted trying not to smile or laugh 'because it causes wrinkles', she says.
In fact, dermatologist Dr Nick Lowe says, "It can be an effective anti-ageing technique." Wrinkles happen because of the constant creasing of smile and forehead lines by facial muscles. So, this is how Botox functions – by reducing muscle activity, he explains.
However, experts are divided on this issue. Psychologist Amanda Hills says smiling is crucial to mental health as it releases endorphins, known as 'happy hormones' that makes one feel good. The brain doesn't know if you are faking a smile because it's just picking up muscle movement.
Studies have shown you can increase happiness by smiling, even if you feel unhappy, which is why some medical professionals treating depression tell patients to practice smiling in the mirror, she explained.
But Tess seems determined to continue. She didn't smile even on her wedding day. When she married her ex-husband in 1993, the photographer had urged her to smile, but she refused. Later, by 40, when she had divorced him, she realised that her friends had developed wrinkles, but she had not.
She says, her daughter, now 24, is not offended by her refusal to smile.
Follow Emirates 24|7 on Google News.