Ministry of Silly Ideas spends money – on walking lessons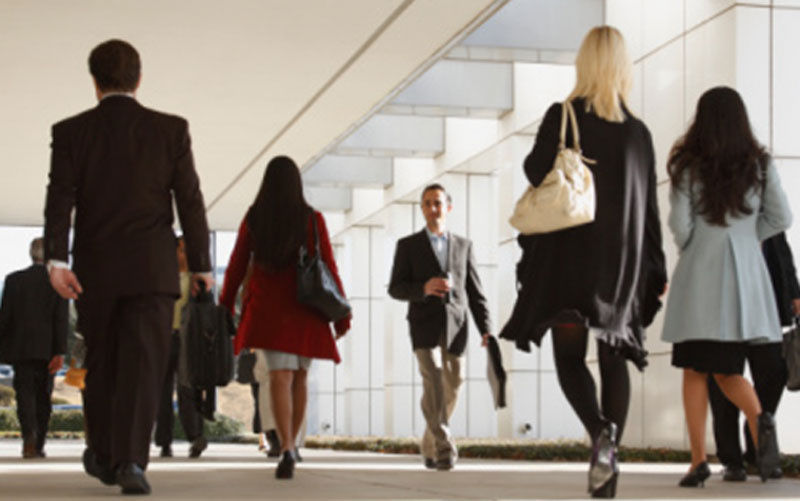 Public bodies have spent tens of thousands of pounds of British tax¬payers' money telling officials how to walk.
The Department of Health, HM Revenue and Customs, the Department for Culture, Media and Sport and Sport England have all paid for the services of Urbanwalks, says the Daily Mail.
The company produces walking route guides to encourage employees to become more active. But some of the pamphlets also include advice on how to walk properly.
A leaflet for Tameside Council, near Manchester, outlines six routes.
In a section worthy of John Cleese in the Monty Python Ministry of Silly Walks sketch, it advises walkers to keep their head centred and in line with their spine and to ensure their arm swing is natural.
It also tells staff that 'the heel should always touch the ground first with each stride, then the ball of the foot, then your toes – in that order'.
Emma Boon of the TaxPayers' Alliance branded the leaflets 'patronising codswallop'.
She added: 'This highlights everything that is wrong with the public sector's attitude towards our money.'
One leaflet for staff at its headquarters in London outlines three routes that take between 15 and 25 minutes. It advises that routes can be lengthened as 'walking ability improves'.
The department has also purchased maps to instruct staff how they can walk to work from the nearest railway station.
Liverpool John Moores University commissioned Urbanwalks to devise 'walk and talk' routes to encourage staff to hold meetings outside.
Bosses at Sport England spent up to £10,000 providing online maps for staff in nine regional offices.
The Welsh Assembly Government spent £30,000 on dual-language routes for staff in Cardiff. Urbanwalks also produces 'at your desk' exercise sheets, bought by the Land Registry and HM Revenue and Customs in Derby.
Urbanwalks is run by Colin Anderson, a graphic designer, and his wife Justine Dingwall, a physical activity consultant, from their home in Manchester.
Anderson said: 'I think the people want to know that people working in the public sector are healthy.'
The Department of Health said: 'We paid Urbanwalks £16,296 between 2005 and 2010. There are no plans to commission further work.'
Tameside Council said: 'The council has used Urbanwalks on two occasions. "We paid £4,200 for one commission. The second commission was paid for by external services."
The Welsh Assembly Government said its expenditure was in 2006.
Follow Emirates 24|7 on Google News.